Add music you love and enjoy it with
Pause for Thought

From Simon Cohen, who runs a communications agency with a conscience

Well, I've just returned from a few mind-boggling days in Delhi. The stories that I heard there, and the people I met, have encouraged me to challenge some assumptions about my past, present, and indeed, my future.

On Sunday, I was privileged to visit the Swaminarayan Hindu temple Akshardham, the largest temple in the world. The place is amazing.

In one of the many inspiring exhibits there, a powerful question is asked:

'There are tens of thousands of sculpted pieces here. But how many people does it take to sculpt a single human life?'

Let's think. There are our parents, siblings, friends as we grow up. How many people? 100? 1000? All of them sculpting our lives. Or so it seems.

Many people find things in their past to justify the way they behave in the present. To be honest, I am struggling with something of this in my own life. The degree to which nature or nurture influences who we are, is something that many of us reflect upon. Are we inherently sculpted by our past, or do we continuously shape each other, like pebbles rolling in the surf?

I am beginning to realise that, whilst my parents and others might shape and give colour to the model of my life, they bear little responsibility for sculpting it.

Only one person can sculpt a human life. Only one hand can grasp the hammer and chisel. And when the work is complete, only one hand can bear the full burden of responsibility. That hand is your own hand.

This is but a single piece of the mosaic of Eastern philosophies: not to let those who shape us, determine us, but to grip tightly our chisels, and carve out our own destinies.
500 WORDS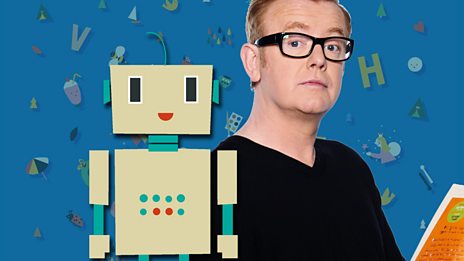 Featuring celebrity videos and top writing tips!
Free download
Catch up with the latest Breakfast fun with Chris Evans. Hear the best stories and the biggest…