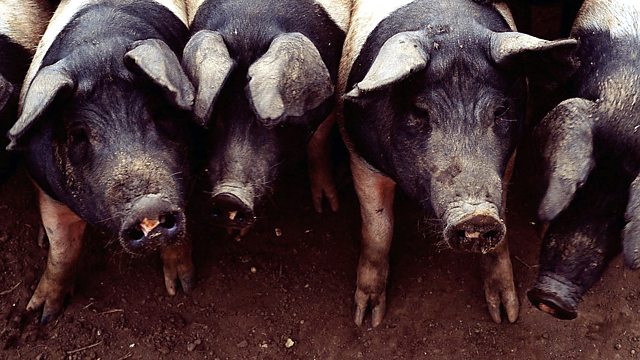 08/03/2012
Vets are arguing that meat packaging should carry more detail about how animals were slaughtered. The British Veterinary Association thinks consumers should know whether animals were stunned before slaughter, as opposed to the practice in some Halal and all Kosher meat production. The Halal Food Authority argues animal welfare is a priority in all forms of Halal slaughter, but agrees that clear labelling is needed. As the new Schmallenberg virus spreads in southern England, we scan the horizon for the next exotic disease threat. And, with crops unplanted and straw still unbaled in the fields, farmers in south west Scotland are sick of the rain.
Presenter: Charlotte Smith
Producer: Sarah Swadling.
Last on