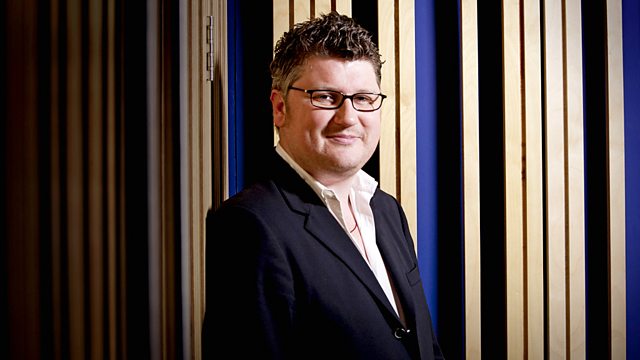 Music Nation: Heiner Goebbels
A BBC-led weekend of over 100 live music events across the UK - from Cornwall to the Shetland Isles and Belfast to Birmingham - launching the nationwide countdown to the London 2012 Festival.
Radio 3 celebrates live music-making all weekend, handing on the baton from concert to concert, featuring a wide range of professional and amateur events and talking to the people who've made it all happen. Presented by Andrew McGregor and Suzy Klein.
Tom Service introduces a complete performance of Surrogate Cities by German composer Heiner Goebbels, recorded earlier this evening at London's South Bank Centre. Surrogate Cities is a Goebbels' masterpiece, a large-scale work which incorporates a wide range of musical styles, sampled sounds and texts to create an atmospheric and multi-layered portrait of a city. This Music Nation performance is a collaboration between some of the UK's finest young musicians.
Heiner Goebbels: Surrogate Cities
Including: D&C; In the Country of Last Things; Die Faust im Wappen; Suite for Sampler and Orchestra; The Horatian - Three Songs; Die Stadte und die Toten 4 / Argia; Surrogate
David Moss (voice)
Jocelyn B. Smith (mezzo-soprano)
Trinity Laban Symphony Orchestra
London Philharmonic Orchestra's Foyle Future Firsts
National Youth Orchestra of Great Britain
Jonathan Stockhammer (conductor)
Plus, in this week's Hear and Now Fifty, British composer Anna Meredith nominates Gerald Barry's "bold and daring" Piano Quartet no. 1, with commentary from an established interpreter of Barry's music, conductor Richard Baker.
Gerald Barry: Piano Quartet no. 1
Noriko Kawai (piano)
Nua Nos.
Last on