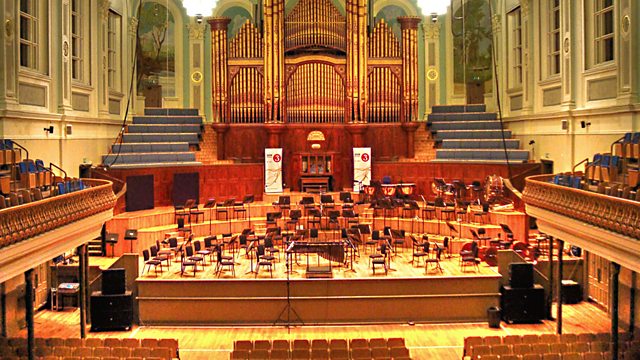 BBC Scottish SO/Manze - Best of British
Live from City Halls, Candleriggs, Glasgow
Andrew Manze conducts the BBC Scottish Symphony Orchestra in music by Purcell, Elgar, Britten and Vaughan Williams.
It's amazing that Henry Purcell's music isn't more often programmed with composers like Britten and Vaughan Williams, considering the huge influence he had on 20th century English music. In this programme, Andrew Manze has arranged and edited three of Purcell's wonderful string pieces to provide a fascinating context for Britten's Cello Symphony and Vaughan Williams' Sixth Symphony. The fine German cellist Alban Gerhardt returns to the BBC SSO to play Britten's dark, brooding symphony-concerto, written for the great Rostropovich. Vaughan Williams always rejected any suggestion that his E minor symphony composed at the end of the Second World War, had any specific 'meaning', but the remote desolation of its closing pages tells its own story.
Purcell Fantasia upon one note (orch. Manze)
Pavan in B flat major (orch. Manze)
Chacony in G minor (ed. Britten)
Britten Cello Symphony
Interval:
Purcell In nomine (in seven parts) (orch. Manze)
Vaughan Williams Symphony No.6
Alban Gerhardt cello
Andrew Manze conductor
BBC Scottish Symphony Orchestra.
Last on