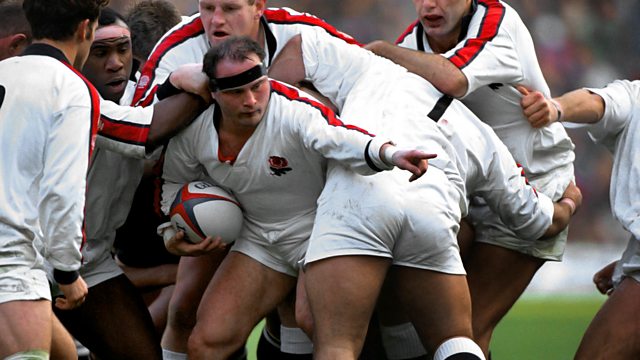 Listen in pop-out player
Clare Balding explores why Rugby Union tried to stand firm against the encroaching tide of professionalism and in August 1995, lost.
One by one the old bastions of the sporting gentleman had fallen in the 1960s and 1970s. Cricket, tennis and athletics had all abandoned the Victorian distinction between amateurs and professionals. The word 'amateur' had almost become an insult. But of all the major sports, only one continued to uphold the banner - rugby union. It had introduced strict amateur rules into the game in 1886 and ever since had been determined to uphold them. Prof Tony Collins explains that when the Thatcher era did away with the old school tie mentality and money became an acceptable topic of conversation there was only one way rugby could go.
This series was made in partnership with The International Centre for Sport History and Culture.
Technical presentation: John Benton
Producer: Sara Conkey.
Last on