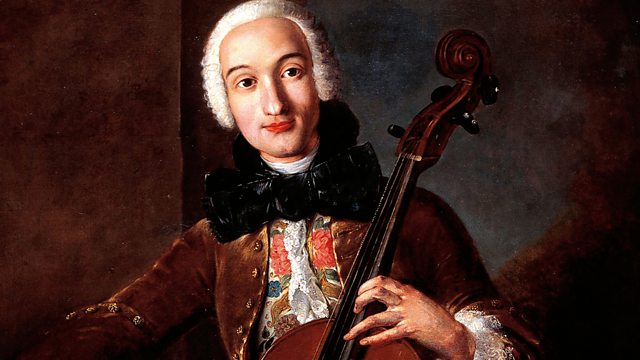 Boccherini Finds a Princely Patron in Spain
He could number among his patrons the King of Spain, and the heir to the Prussian throne, and he composed around one hundred string quartets, and at least as many quintets, amongst other works - this week Donald Macleod looks at the life and music of Luigi Boccherini.
Whilst in Paris, Boccherini was approached by the Spanish Ambassador, who proposed that Boccherini and his friend the violinist Manfredi, might like to visit Madrid, and that the two young men would receive a rapturous welcome from the heir to the Spanish throne. Both Boccherini and Manfredi travelled to Spain, but their welcome was not what they had hoped it would be. In a bid to ingratiate himself with the Spanish Prince, Boccherini dedicated his Opus 6 trios to him, including the fifth Trio in G minor. This didn't get the Prince's attention.
Another Royal patron did however materialise, and this was the King's brother, Don Luis, whom Boccherini would go on to work for, for many years. Boccherini would compose many works dedicated to his royal patron, including sextets, quintets, and a set of symphonies, which included the third Symphony in C major opus 12. These works steadily began to establish Boccherini's reputation in Spain and further afield, in particular his set of quintets opus 11. The sixth of this set, nicknamed The Aviary, depicts Boccherini's patron's passion for exotic birds.
Don Luis would soon fall out of favour with his family and the royal court, over his marriage to a lady of non-royal blood. This soon meant that Don Luis's court would have to move far from Madrid. This isolation would influence the works Boccherini went on to compose, given the limited number of musicians to hand. However, with a visit to Arenas of a famous singer, Boccherini was able compose his first setting of the Stabat Mater.
Last on