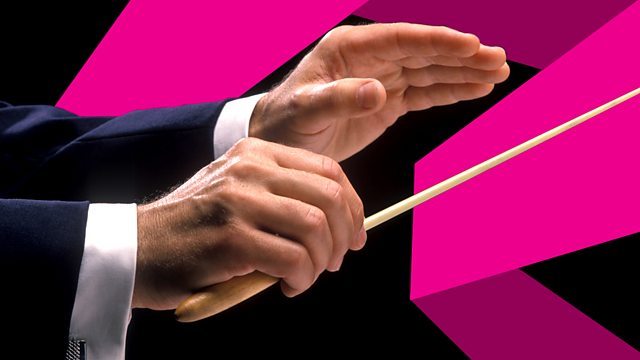 BBC Scottish Symphony Orchestra
A BBC-led weekend of over 100 live music events across the UK - from Cornwall to the Shetland Isles and Belfast to Birmingham - launching the nationwide countdown to the London 2012 Festival.
Radio 3 celebrates live music-making all weekend, handing on the baton from concert to concert, featuring a wide range of professional and amateur events and talking to the people who've made it all happen.
Live on BBC Radio 3 and BBC Radio Scotland from the Clyde Auditorium, Glasgow, Jamie MacDougall and Rhona McLeod introduce Music Nation: A Sporting Fanfare. Celebrating musical and sporting excellence, and inspiring the youth of today to be the experts of tomorrow.
It's an all-star lineup. Onstage with Scottish Olympic heroes Allan Wells, Liz McColgan, David Wilkie and Aileen McGlynn will be the combined forces of the National Youth Orchestra of Scotland, the National Youth Choir of Scotland, singers and players from the Royal Conservatoire of Scotland, Sistema Scotland, the BBC Scottish Symphony Orchestra - plus celebrated violinist Nicola Benedetti, BBC Radio Scotland's Young Traditional Musician of the Year 2011, Kristan Harvey. At the helm is the conductor Stephen Bell.
This celebration of music and sport will include performances of John Williams' Olympic Fanfare, Vangelis's world-famous theme from Chariots of Fire, Ravel's Bolero, highlights from Carl Orff's Carmina Burana and the world premiere of a newly commissioned fanfare from acclaimed Scottish composer James MacMillan.
Last on