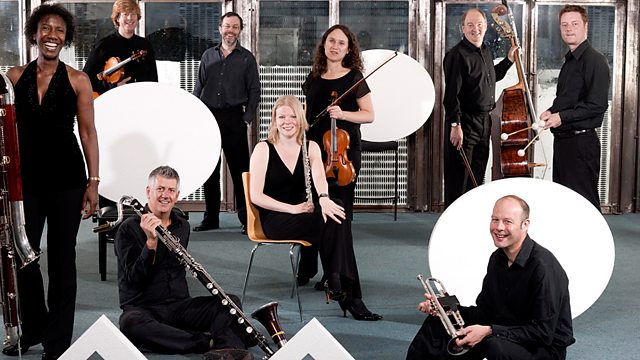 Birmingham Contemporary Music Group Chamber Players
A BBC-led weekend of over 100 live music events across the UK - from Cornwall to the Shetland Isles and Belfast to Birmingham - launching the nationwide countdown to the London 2012 Festival.
Radio 3 celebrates live music-making all weekend, handing on the baton from concert to concert, featuring a wide range of professional and amateur events and talking to the people who've made it all happen. Presented by Andrew McGregor and Suzy Klein.
Ivan Hewett introduces the Birmingham Contemporary Music Group Chamber Players at the CBSO Centre in Birmingham, with a colourful programme of British and Italian chamber music gems from the last 30 years. Everything from Thomas Ades to John Woolrich via Harrison Birtwistle, Oliver Knussen reworking of Purcell, and a Berceuse by Aldo Clementi - who died exactly a year ago today.
Alexandra Wood (violin)
Ulrich Heinen (cello)
Marie-Christine Zupancic (flute)
Timothy Lines (clarinet)
Malcolm Wilson (piano).
Last on