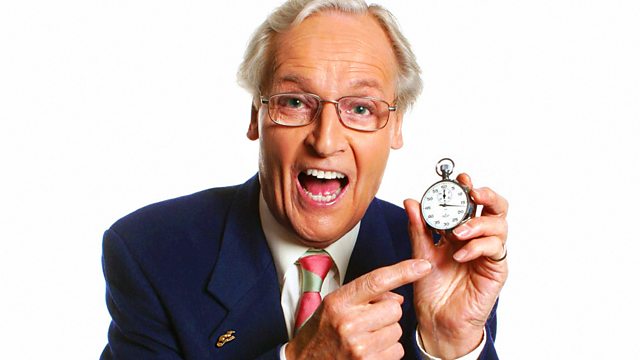 Nicholas Parsons chairs the panel game that celebrates its 45th birthday this year.
He hands out subjects on which the panellists must attempt to talk for a minute without hesitation, repetition or deviation. A task much harder than it sounds.
Today Sue Perkins talks on the Contents of Nicholas' Wallet. Julian Clary speaks on the subject of Waiting for the Phone to Ring. Charles Collingwood manages 20 seconds on Bach and Paul Merton talks about The Perfect Man, resulting in 60 seconds of applause for a rather overwhelmed chairman.
Devised by Ian Messiter.
Produced by Claire Jones.
Last on