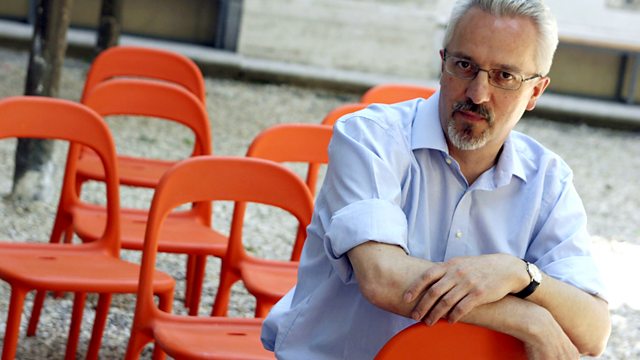 Alan Hollinghurst - The Line of Beauty
Listen in pop-out player
Alan Hollinghurst talks to James Naughtie and readers about his 2004 Man Booker prize-winning novel The Line of Beauty.
Framed by the general elections of 1983 and 1987 which returned Margaret Thatcher to power, The Line of Beauty is a story of love, class, sex and money - and AIDs. It won praise for the way it crawls deep under the skin of 1980's Britain.
Protagonist Nick Guest is a young, gay Oxford graduate of modest means who is invited to stay with the wealthy Fedden family at their Notting Hill home. The father Gerald is a conservative MP consumed by by his rising status within the party; his wife Rachel is from the landed gentry - and therefore old money; daughter Catherine is a manic depressive, whilst Nick has had a crush on the son Toby since their time together at University.
However, there is far more to this book than mere social satire.
"It's about someone who loves things more than people. And who ends up with nothing, of course. I know it's bleak, but then I think it's probably a very bleak book, even though it's essentially a comedy."
This is Nick speaking about Henry James' book The Spoils of Poynton, which he has been turning into a (doomed, of course) film script. However, in a typical instance of Hollinghurst's sharp irony, both the reader and Nick himself realise just as he speaks these words that he might as well be discussing his own narrative in The Line of Beauty.
April's Bookclub choice : Anne Enright's The Gathering
Producer : Dymphna Flynn.
Last on