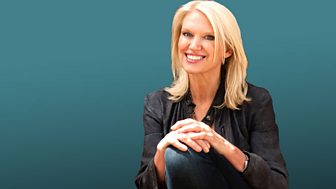 Anneka Rice
Anneka Rice challenges the nation to get up and join her for the full Saturday Breakfast show. Bounce out of bed and into the weekend with a mix of great music and fun features.
Your Get Up And Go Song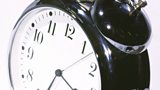 Let us know your favourite "Get Up And Go Song", something to bring your Saturday morning alive, and you could win one of Anneka's Tea Towels.
email anneka@bbc.co.uk
Rice Cracker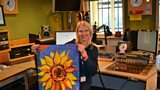 This is our homage to the Junior Choice programme of the 70s and 80s.   What song from your childhood brings back the most memories?   So far we've had Sparky's Magic Piano, Puff The Magic Dragon, White Horses, Hakuna Matata, Right Said Fred and many others.    Whatever age you are, send us your suggestion and what the songs means to you and we could be talking to you live on our show.  You could win our Breakfast Show tea towel, designed by Anneka.
email: anneka@bbc.co.uk