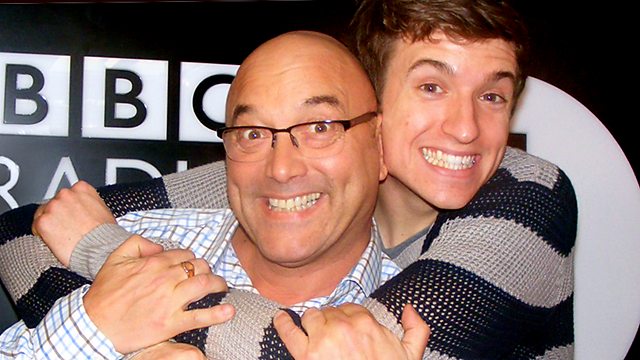 Tuesday: Greg James And Gregg Wallace
Greg gets to the bottom of the Buttery Biscuit Base hit with Masterchef's Gregg Wallace. Greg proves himself to be quite the superfan when Labrinth is on the phone.
The Nation speaks when forced with Ask The Nation facial hair dilemma and after viewing a singing on the toilet video clip Greg wonders what other household chores are worthy of a song and a dance.