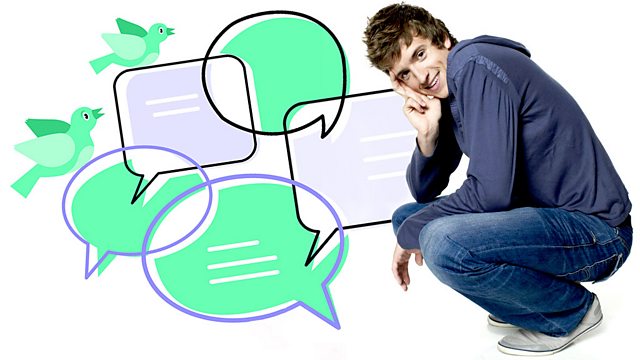 The Story of Trending
Ever been Planking? Or are you into Batmanning? Or are you an Owler?
These days we are all trendsetters and, thanks to social networking, it doesn't take much for an idea, a video or a craze to get a following. Ideas and movements can spread across the world in minutes - it only takes a few retweets to turn something into headline news. Twitter has an ever changing list of which trends are hot across the world right now and Facebook encourages you to like your favourite stuff.
But for every successful viral video on YouTube, there are thousands of other ideas that don't take off. So what's the secret to turning your idea into a trend?
In The Story of Trending Greg James attempts to become a worldwide trending topic on Twitter. Greg meets Jamal Edwards, the man behind SBTV, the music and lifestyle channel on YouTube which has had 92 million views, to get advice on what he should do to get noticed. Greg also takes advice from the guys behind the Fenton video, Tom Ridgewell of the Tomska YouTube channel and James Herring of the comedy website The Poke, who all explain the best ways to get your trend noticed.
We also hear about social TV from the man who brought us the iPlayer. Anthony Rose explains how the future of trending is through your TV screen - and how your friends will soon be deciding what you will be watching through your social networks.
Find out what a meme is, how it differs from a trend and what the formula is to create an internet sensation - and even fund a tour for your band or the game that you're creating. Plus we visit a 'meme night' called Kitten Camp - where the audience get to watch the latest fun and clever YouTube videos - while the organisers dress up in cat and dog fancy dress...
Give the programme your likes at www.facebook.com/bbcradio1 or add the hashtag #r1trends to your tweets about The Story Of Trending.