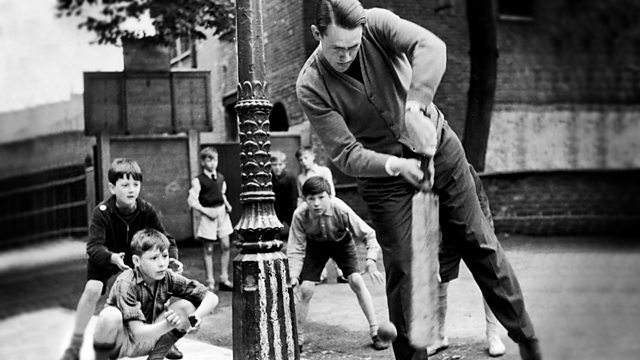 Listen in pop-out player
Clare Balding's at Lords Cricket ground in London to explore the demise of the amateur gentleman and the rise of the professional player, as the 1960's saw the beginning of a new, more egalitarian era, in British sport.
In all walks of life, Britain's 'Establishment' was being scrutinized, criticised and satirised so it was hardly surprising that sport and particularly cricket should come under fire.
Dr Dilwyn Porter of The International Centre for Sport History and Culture at De Montfort University explains how the MCC had to finally abandon its long-standing distinction between gentlemen and players or amateurs and professionals. The distinction epitomised by David Sheppard (later Bishop of Liverpool) and Yorkshireman,
Fred Trueman.
Readers: Sean Baker and Nyasha Hatendi.
Technical Presentation: John Benton
Producer: Garth Brameld.
Last on
Buy online
Buy online
Available on: CD or Audio download
From suppliers including: Amazon, Audible.co.uk, BBC Shop