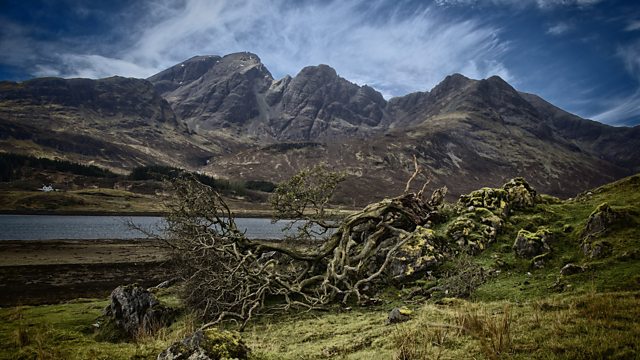 25/02/2012
A cash injection for community buyouts. Could the new £6 million Scottish Land Fund get the momentum going again for more community land ownership in rural Scotland?
Secondary school pupils in Aberdeenshire get an insight into beef production as part of the curriculum.
Ever wondered why sheep have so many coloured markings? We unpick this essential management technique and hear about the impact of predators on hill farming.
Why Highland coos and wading birds can live in perfect harmony.
A very wet and windy walk in the wilds of Torridon.
Mark explores the Borders on horseback.
Plus, the 4000th walker along the Greenlink path linking Strathclyde Country Park to Motherwell Town Centre.
In the run up to the Queen's Diamond Jubilee, we hear about plans to create Jubilee Woodlands to mark the occasion.
And the latest in our John Beattie Challenge. As the Out of Doors team prepare to take on the power of the Sports Nation team, Euan tries out petang.
Last on