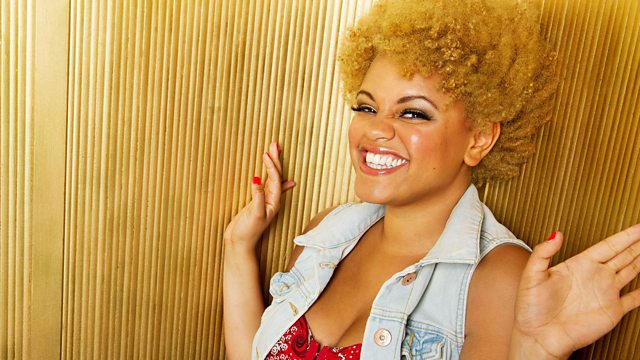 Bieber Birthday Fever
Gemma is talking h'accidents after throwing her lunch all over the floor!
Time for our weekly catch up with Hollyoaks hottie Jorgie Porter currently wowing us every week on Dancing On Ice. This week she's been shimmying while dressed as a goth and slashing her partner in the face. Scary.
Gem's Vinyl Gems is open for business.
The Showbiz Chronicles continues with another pointless re-enactment of a celebrity scenario. Today we're getting Bieber Fever cos its Justin Bieber's 18th Birthday!
Fight the mid-afternoon slump in Keep Calm and Carry On.
Entertainment Hero Nesta has all the gossip from last night's NME Awards with Wretch 32 & Katy B. Plus Beyonce's new movie and Estelle's new album!
Last on