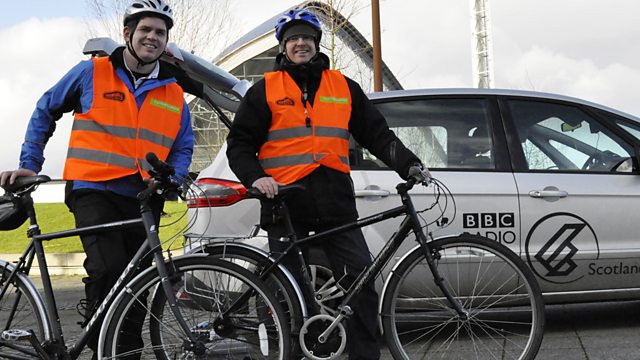 Susan Calman sits in
Comedian Elvis McGonagle and Podcaster Olly Mann put a comedy spin on the stories that have made the headlines this week.
We find out how to reduce stress levels when shopping at the supermarket with the kids.
Many of us get in a spin when it comes to laundry - we explain what those random washing symbols mean on our clothes.
After applying for over 150 jobs, an Edinburgh Student has decided to put his skills up for auction on a bidding website - we take a look at the more unusual approaches to job hunting.
Reporter Richard Cadey will be getting on his bike as he learns how to become a Bikeability Scotland Assistant.
Plus we have a round-up of events happening in Scotland this weekend in our weekly what's on guide!
Last on