Add music you love and enjoy it with
Al Stewart

Year Of The Cat

A Piece Of Yesterday: The Anthology, EMI

Ike Turner

and

Tina Turner

Proud Mary

What You See Is What You Get, Start

Love Bites & School Nites (Various), Telstar

Walk On - Hits From The Last 2 Decade, Columbia

Paul McCartney - All The Best!, Parlophone

Fifty Number Ones Of The 60's (Variou, Global Television

(CD Single), Columbia, 25

The Best Of OMD, Virgin, 2

The Muppets, Walt Disney Records, 18

Hits Of 1971 & 1972 (Various Artists), Polydor

(CD Single), Carrack UK, 1

Bros

Drop The Boy

Push, Cherry Pop, 013

Bob Seger - Greatest Hits, Capitol

Hot Love - Sounds Of The 70's, Part 1, Old Gold

Guilty Pleasures: A Night In (Various Artists), Sony BMG

The Who

Behind Blue Eyes

Who's Next, Polydor, 11

Pulp

Common People

(CD Single), Island, 5
Pause For Thought

With Rabbi Dr Naftali Brawer, CEO of a foundation which promotes spirituality in the workplace.

This past Sunday we took the kids to see the opera Aida performed in the round at the Royal Albert Hall. It was spectacular. For me the only weakness was the plot. It tells the story of a proud Egyptian general Radames finds himself torn between his love for the captive Ethiopian princess Aida and his loyalty to Egypt who is at war with Ethiopia. To complicate matters pharaoh's daughter the proud and vain Amneris is also in love with Radames and intends to marry him. In the end Radames and Aida refuse to betray their love and die in each other's arms. That is more or less the plot. It is simplistic and predictable although it takes three hours to play out.
But opera was never subtle. Where nineteenth century novelists painted complex and nuanced characters in pastel shades, those who wrote for opera painted in primary colours. In opera everything is extreme; it's loud, in your face and over the top. And the lines between good and evil, sorrow and joy, love and hate are bold and clearly delineated. We relate to opera because it easily reflects back to us our own deepest emotions and struggles.
And yet in real life nothing is as clear cut, as well defined, as obvious as it is in opera. Our lives are complex and the lines that separate good from evil, love from hate, truth from falsehood are often very blurry and difficult to find. And this is true both for individuals and for society at large.
This is why the first prayer Jews recite at the start of a new week is a prayer for wisdom to differentiate between sacred and profane, light and dark, good and evil. While these concepts are clear to everyone they are often hard to identify in the complexity of real life. Opera's heroes are larger than life but it is in navigating real life that true heroes are found.
BBC Playlister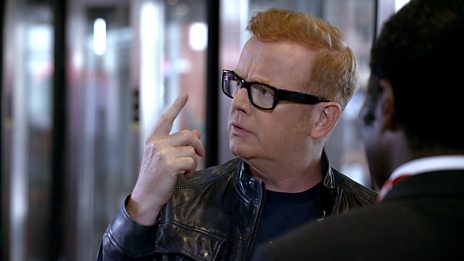 Chris has a song stuck in his head - but what is it? That's why he needs BBC Playlister!
500 WORDS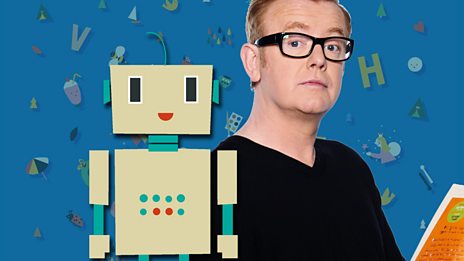 Featuring celebrity videos and top writing tips!
Podcast
Catch up with the latest Breakfast fun with Chris Evans. Hear the best stories and the biggest…