Add music you love and enjoy it with
Thin Lizzy

The Boys Are Back In Town

(Single), Vertigo, 10

Chris Isaak

Baby Did A Bad Bad Thing

Simply The Best Movie Album (Various), Warner Strategic Market

Turn! Turn! Turn!, Columbia

Paloma Faith

Do You Want The Truth Or Something Beautiful?

(CD Single), Epic, 1

The Monkees

(Theme From) The Monkees

The Monkees - The Collection, Arista, 1

50's Number Ones Vol 3, Old Gold

Rediscover The 60's-With A Little Hel, Old Gold, 7

The Monkees

Last Train To Clarksville

Delilah - Jukebox 60's Hits, Old Gold, 2

The Monkees

A Little Bit Me, A Little Bit You

The Definitive Monkees, Warner Strategic Market, 15

The Definitive Monkees, Warner Strategic Market, 10

The Hits Album 10 (Various Artists), Hits Album

Now 49 (Various Artists), Now

Theory

Out Of My Head

The Truth Is..., Roadrunner, 3

Tom Jones - Greatest Hits, Universal

Bee Gees - Their Greatest Hits, Polydor

Own The Night, Parlophone, 1

Rediscover The 60's-With A Little Hel, Old Gold

The Paul Simon Anthology (Disc 2), Warner Bros, 4

Now 12 (Various Artists), Now

The Monkees

Pleasant Valley Sunday

The Definitive Monkees, Warner Strategic Market, 1

Aswad

Don't Turn Around

The Best Summer Ever (Various Artist, Virgin
Pause For Thought

With Simon Cohen, who runs a communications agency.

More news this week about media hacking and bankers bonuses will have left some of us feeling angry. In the face of injustice, it's tempting to react with outrage.

Equally, when someone says something nasty, or sends us an upsetting message, it's all too easy to reply with a rant, letting our emotions win the day. But before we do so, we might take a leaf out of Jeni Stepanek's book.

Jeni is a dear friend of mine. All four of her children died under the age of 14 from a rare neuro-muscular disease, which she now suffers from as well.

One of those children, Mattie J T Stepanek, was an astonishing poet and peacemaker. Recently voted by Oprah Winfrey as her favourite guest of all time, Mattie was a New York Times best selling author, and best friends with President Jimmy Carter. It's fair to say Mattie wasn't your average little boy. Despite the pain, or perhaps because of the pain, his was a message of peace, reminding us to play after every storm.

It's impossible for me to understand the pain that comes from losing a child, and the strength it must take to move on. But to lose all your children? Somehow, though, Jeni doesn't react with anger. Echoing Mattie's message, she challenges us never to react to feelings of injustice, but to respond. She chooses, every day, to respond with love and compassion.

So how do we mere mortals learn how to respond, and not react? Some people pray, others meditate. Me? I have a daily minute's silence. And I remember a verse from Mattie's poem For Our World, which he wrote on the morning of 9/11

We need to stop.
Just stop.
Stop for a moment…
Before anybody
Says or does anything
That may hurt anyone else.

When we do stop, we discover the depths of our power to hurt and to help others. So when you are next confronted by a painful moment or message, will you react, or will you respond with love and compassion?

School Reporters Question Chris!

The tables were turned on Chris when he became the subject of the questions posed to him by two BBC News 'School Reporters'.

Grace and Chris from Admiral Lord Nelson School, Portsmouth, delved straight into the DJ's past to uncover his formative influences, his biggest achievements and how wearing glasses halted his dreams of becoming a fireman.

Listen to the School Reporters question Chris!
BBC Playlister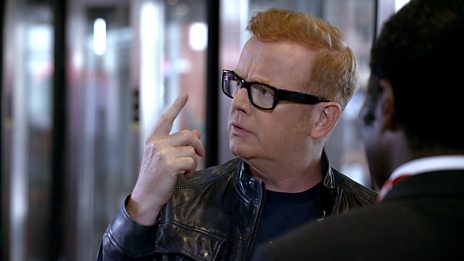 Chris has a song stuck in his head - but what is it? That's why he needs BBC Playlister!
500 WORDS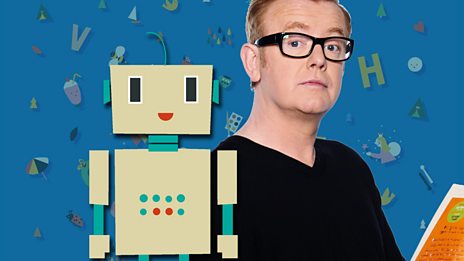 Featuring celebrity videos and top writing tips!
Podcast
Catch up with the latest Breakfast fun with Chris Evans. Hear the best stories and the biggest…