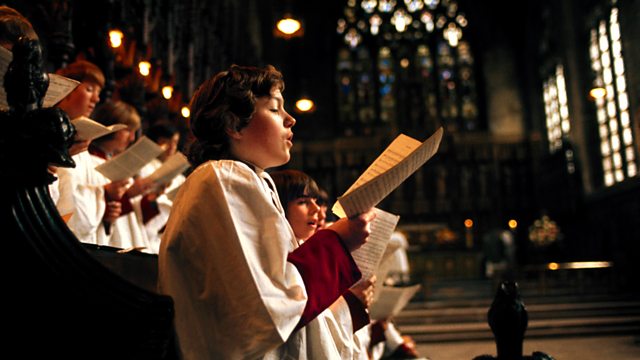 King's College, Cambridge
From Kings College Cambridge, including the first performance of a new composition commissioned for the Choirbook for the Queen, a collection of contemporary anthems, published for the Diamond Jubilee of Her Majesty The Queen.
Organ Prelude on Selna (Robin Orr)
Introit: Cities and Thrones and Powers (Alexander Goehr) (first performance - Choirbook for the Queen)
Responses: Radcliffe
Psalms: 142, 143 (Camidge, Pring)
First Lesson: Jeremiah 5vv20-end
Office Hymn: Audi Benigne Conditor (Plainsong)
Magnificat quarti toni (Palestrina)
Second Lesson: John 5vv30-end
Nunc Dimittis tertii toni (Victoria)
Anthems: The Fayrfax Carol (Thomas Adès)
To Keep a True Lent (Richard Baker)
Final Hymn: Lord Jesu, think on me (Southwell)
Organ Voluntary: Postlude in D Minor Op. 105 no. 6 (Stanford)
Stephen Cleobury (Director of Music)
Ben-San Lau, Parker Ramsay (Organ Scholars).
Last on