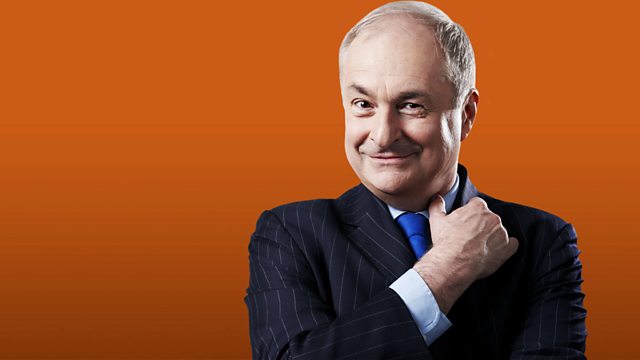 25/02/2012
Paul Gambaccini presents tracks from this week's US charts and hits from the last six decades.
In the feature Headline News [Number One Albums On Noteworthy Days] we hear Hot Stuff by Donna Summer from her LP Bad Girls. It was number one on 1 July 1979 - the day on which the Sony Walkman went on sale. We also hear Last train To Clarksville by The Monkees from The Monkees. It was number one on 15 January 1967 - the day of the first Super Bowl (the result was Green Bay Packers: 35; Kansas City Chiefs: 10).
In regular feature The First Time Ever I Saw Your Face, songs are featured from albums by Fats Domino and Jewel. It's Not The Same Old Song highlights You Win Again by Hank Williams and a different song with the same title by the Bee Gees.
In A Matter Of Life And Death Paul celebrates the birth on this date in 1950 of Emmit Rhodes by playing Live by his group The Merry-Go-Round. We also hear (Theme From) The Valley Of The Dolls by Dionne Warwick. It was co-written by Dory Previn, who recently died. Whole Lotta Love by Led Zeppelin and Why Do Fools Fall In Love by the Teenagers, featuring Frankie Lymon, are this week's featured records from the Grammy Hall Of Fame Singles list.
Our R&B Number Ones are from 1985 - Missing You by Diana Ross, and this week - Love After War by Robin Thicke. We hear Country Number Ones from 1977 and now by Tom Jones and Toby Keith. This week's past and present Rock Number Ones are by Alannah Myles and The Black Keys.
Adele remains at the top of the US album chart for a twentieth non-consecutive week with 21. On the singles side, We Are Young by fun. featuring Janelle Monae is the best selling song of the week.
Last on