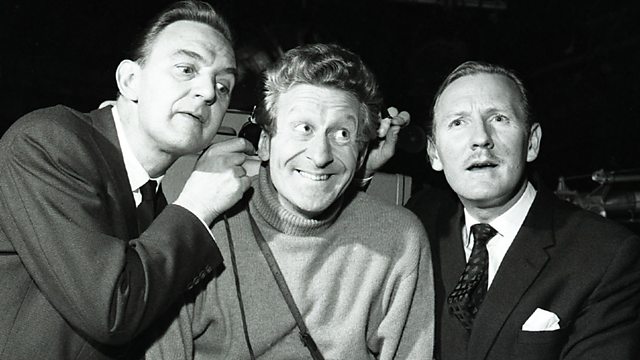 On Safari
The Troutbridge TV team heads to Africa for 'Up The Creek' with naturalists Maggie and Arnold Crump.
After 4 series of 'The Navy Lark', the BBC decided the comedy crew needed a new setting, so where better than brand new independent station, Troutbridge TV?
However, after just 10 episodes, this proved to be only a temporary change of course for the crew of HMS Troutbridge - as the crew were soon back aboard 'The Navy Lark'.
Stars Jon Pertwee as the Floor Manager, Leslie Phillips as The Director, Stephen Murray as the Producer, Ronnie Barker as Fatso Johnson and Richard Caldicote as the Deputy Controller.
Scripted by Lawrie Wyman
Producer: Alastair Scott Johnston.
First broadcast on the BBC Light Programme in March 1963.
Last on