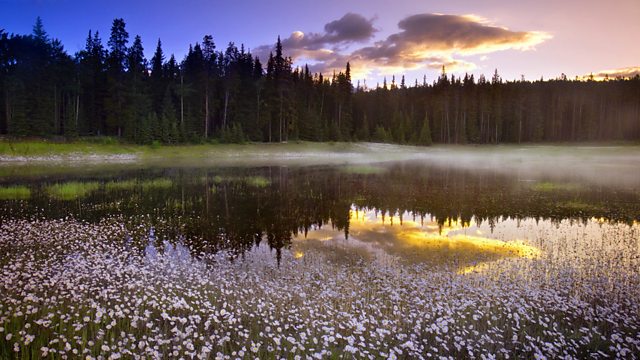 Listen in pop-out player
Ever since he was a boy, James Aldred has loved climbing trees. And over the years, James has dreamt of seeing the world's tallest living tree, a Coast Redwood (Sequoia sempervirens) in Northern California called Hyperion - which measures 379.3 feet tall. (The tallest tree is Britain is a Douglas Fir in Argyll, Scotland which is about 209 feet tall. Hyperion at nearly 380 feet tall is about 3 times the height of Nelson's Column!).
Hyperion was discovered on August 25, 2006 by naturalist Chris Atkins and Michael Taylor. The tree was verified as standing 115.55 m (379.1 ft tall) by Stephen Sillett. It's estimated to be increasing in height at about 2cm a year. The exact location of the tree is kept a secret to prevent human traffic disturbing and causing damage to the tree or its environment. After months and months of research trying to piece together clues from books and papers as to the location, of the tree, James approached Michael Taylor and to his complete amazement and delight Michael agreed to take James to see Hyperion.
In the second of two programmes, NATURE follows James and three other tree climbers as Michael first leads them to The Grove of Titans; which as its name suggests is a grove of some of the world's biggest trees by mass. Despite the fact that James and the others had seen pictures of the trees in books and on the internet, nothing could have prepared them for the colossal size of these trees. But there was another surprise in store for James when Michael led the way to Hyperion, the world's tallest tree and not only did James get to see this tree, but he also got to climb it. It was a dream come true and an unforgettable adventure.
Producer Sarah Blunt.
Last on
More episodes
Next
You are at the last episode