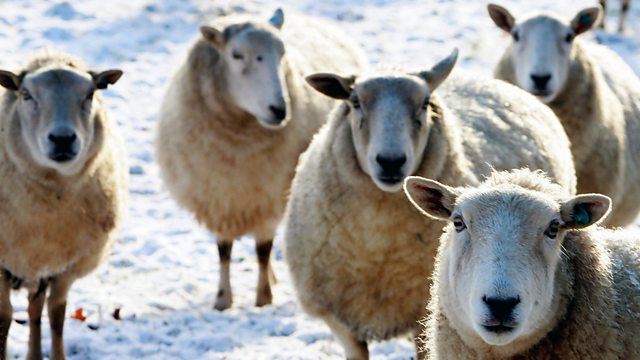 21/02/2012
As drought is declared in South East England, as well as East Anglia, farmers warn it could have an impact on food prices. The Vice President of the National Farmers Union, Gwyn Jones, says that, in negotiations over access to water, food security should be given similar priority as public drinking supplies and power generation.
Important livestock farming areas in South West England and South Wales are now considered at risk of a new disease which causes birth defects in cattle and sheep. England's Animal Health agency has confirmed Schmallenberg virus on a farm in Cornwall. And, as well as leaving land aside for wildlife and being paid extra to grow special crops to feed the birds, farmers are now being urged to put out grain to feed birds in the winter too. The Game and Wildlife Conservation Trust is researching the idea.
Presenter: Anna Hill
Producer: Sarah Swadling.
Last on