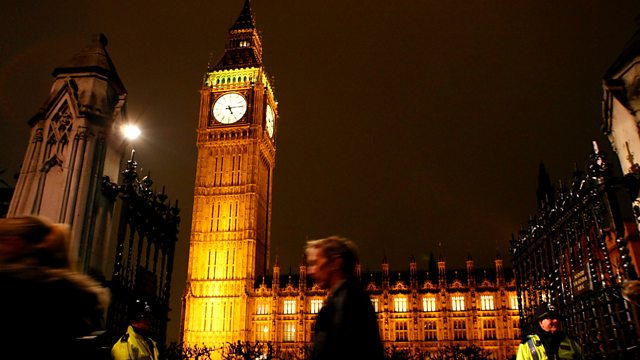 20/02/2012
On a busy first day back at Westminster after their half-term break, MPs have got stuck into a row over the social background of young people going to university. Tory backbenchers have attacked the LibDem Cabinet minister Vince Cable over his decision to appoint Professor Les Ebdon as the new University Access tsar. Susan Hulme covers the lively exchanges.
Also on the programme:
* Simon Jones reports on the Home Secretary's announcement that the UK Border Agency is to be split in two.
* David Cornock reports on the Commons reaction to the rising tensions in the South Atlantic over the future of the Falkland Islands.
* Alicia McCarthy covers an important all-day Commons debate on whether force should be contemplated in the global response to Iran's development of a nuclear programme.
Last on