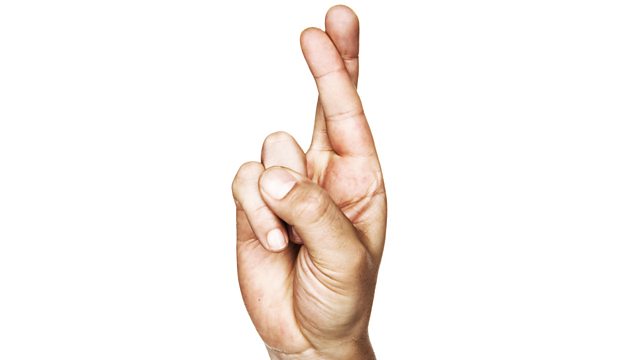 Superstition
Irma Kurtz reflects on why humans often abandon common sense and resort to superstition to deal with life under stress. Superstitions, she reflects, originated long before scientific knowledge as primitive tactics in the human war for survival, their origins unknown and having no basis in logic or reason.
Irma concludes that although anyone today living by superstition would probably qualify as having an obsessive compulsive disorder, nevertheless superstitions are still handed down from generation to generation and are stored in our subconscious. We might not believe in them, but we don't forget them.
To illustrate her theme, we hear readings from W.B. Yeats, T.S. Eliot, Alexander Pushkin and Rudyard Kipling. The music is by Giuseppe Verdi, Richard Wagner, and Frederick Chopin .
Read by Liza Sadovy and Greg Hicks.
Producer: Ronni Davis
A Unique production for BBC Radio 4.
Last on