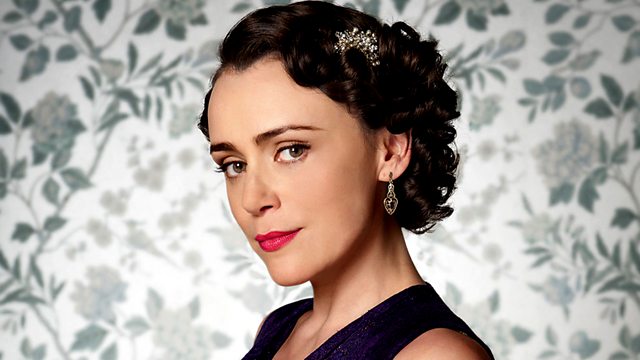 18/02/2012
Clive will be chewing the fat with author Will Self, whose new book 'The Unbearable Lightness of Being a Prawn Cracker' is a selection of his hilarious New Statesman Real Meals columns. Will bravely delves into the ubiquitous Thai meal and chicken tikka masala, frozen TV dinners and airline food.
Clive will be saying 'Yes M'Lady' to actress Keeley Hawes, who stars as Lady Agnes in the second series of 'Upstairs Downstairs'. Keeley will be talking about the drama, intrigue and passion among the sumptuous household of 165 Eaton Place. What would Mrs Bridges think? 'Upstairs Downstairs' returns to BBC One on Sunday 19th February at 21.30.
Gideon Coe will be making a splash with intrepid adventurer and original 'Castaway' Ben Fogle, whose new BBC Two series takes a thrilling look at the underwater world of the crocodile. 'Swimming With Crocodiles' starts on Sunday 19th February at 21.00.
Clive talks 'Infidelity' with the original 'It' girl Tara Palmer-Tomkinson, who's had no time to 'do lunch' as she's been writing, presenting, playing the piano and even swinging through the jungle! 'Infidelity' is the sequel to Tara's first book 'Inheritance' and is a tale of lovers and losers, cheaters and winners.
With music from Canadian five-piece roots collective The Deep Dark Woods who perform 'Sugar Mama' from their album 'The Place I Left Behind'.
And sending pulses racing, bluesy punk duo The Kills are in to celebrate their tenth anniversary with their new single 'The Last Goodbye' from their album 'Blood Pressures'.
Producer: Cathie Mahoney.
Last on
Listen to Loose Ends anytime, anywhere.