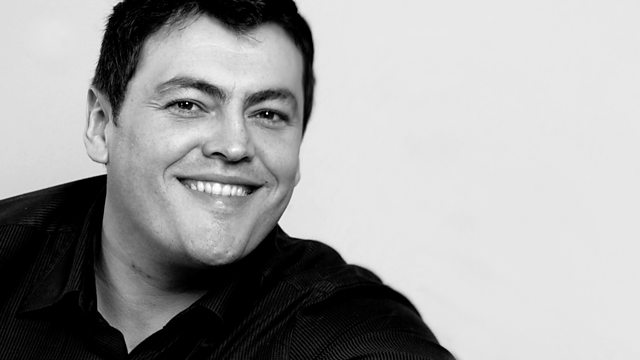 22/02/2012
2/2
In his first outing of the 'Speak Up!' series Lewis Macleod looked at the world of the fear inducing public speech, now Lewis steps into the equally fascinating world of the professional voice over artist.
We are all familiar with the use of voice-overs from the booming big sell TV trailer to a character tool when adding personality to an animated character in either a cartoon or commercial. This industry has its very own roaming gang of hugely talented vocal guns for hire who provide voice-overs for TV shows and commercials who are now becoming personalities in their own right.
This is a world Lewis knows well as for the last 20 or so years he's been lending his voice to promote anything from Channel 4 shows to cheddar cheese, he even provides the voice for the current Radio Scotland TV promotional campaign.
Helping us to shed a light on this side of the vocal business will be Simon Greenall who recently came to prominence after providing the voice of Aleksandr Orlov on the meerkat commercials. He's also worked with Lewis providing character voices on many kids cartoons. We will also hear from Peter Dickson who is now a household name with his work on shows such as The X Factor and Britain's Got Talent. Broadcaster Charles Nove also offers some advice for anyone hoping to break into the voice-over game.
PRESENTER: Lewis Macleod
PRODUCER: Gus Beattie
Speak Up is a Comedy Unit production for BBC Radio Scotland.
Last on