Add music you love and enjoy it with
Pause For Thought

Nick Baines, the Bishop of Bradford.

Last weekend my eighteen-month old grandson, Ben, was with us in Bradford. With his parents, obviously. The previous week Ben had been sick all over me, but I still love him.
Anyway, what's interesting is watching him grow and begin to spread his wings. He charges round our house - which is made for charging round - and is now learning how to be naughty. He has that look in his eye that says: "You're not going to like this, but I'll do it anyway and see how far I can push you." it's brilliant - that sort of thing is written into a little boy's job description.
The reason this is on my mind just now is that today is Ash Wednesday and the first day of Lent - which comes from Jesus mirroring Israel centuries before and spending forty days and nights in the desert wondering what life was all about really.
What happened to Jesus was that, stripped of all the distractions that even an Internet-free first century Palestine offered, he had to face himself, what really drove him, how far he would really go in taking seriously the vocation he believed was his. OK, he's tired, cold and hungry. Then the voice in his head says: "So, you're really not interested in the short cut to glory and fame? Really? Why go through all the suffering when you don't need to?" It actually is really hard: "You - of all people - don't need to go hungry! Just turn this stone into bread and get fed. Put your own material needs first. Come on - don't be so hard on yourself!"
I think Jesus knew this wasn't the sort of stuff to prepare him for a cross.
But the connection here between him and us and Lent is simply that if we take the time and make the space to drill down deep into our own choices and motivations, we might find it both uncomfortably challenging... and extremely profitable.

Wouldn't It Be Good If Youth Happened A Bit Later On In Life.

Today's show is dedicated to all future Adele's and Ed Sheeran's writing songs in their bedrooms, practising their instruments and enjoying all that hair.

Today's Show Stars:

Jo Eaton from Surrey who chooses our Big Screen Belter.

Helen Swain from Chesterfield who is celebrating World Thinking Day.

Tonia and Charlotte from Shropshire who are making Olympic-themed peg dollies.

Pam Spivey and Lin Paton from Wales who are celebrating a double-bubble-birthday.

Sonia Deol from the Asian Network who gives us a history lesson.

Simon Davies from Leeds who gobsmacks us.

Colin Jackson from the athletics who tells us he's not that symmetrical...

Nick Baines, the Bishop of Bradford, who shares some wise words.
BBC Playlister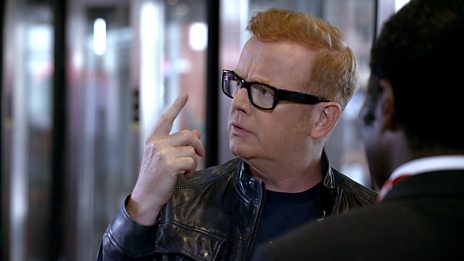 Chris has a song stuck in his head - but what is it? That's why he needs BBC Playlister!
500 WORDS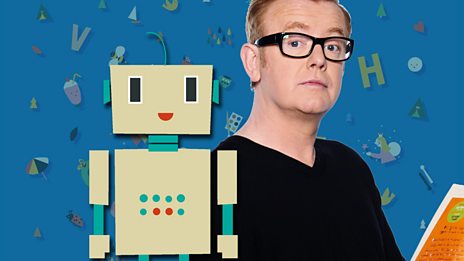 Featuring celebrity videos and top writing tips!
Free download
Catch up with the latest Breakfast fun with Chris Evans. Hear the best stories and the biggest…