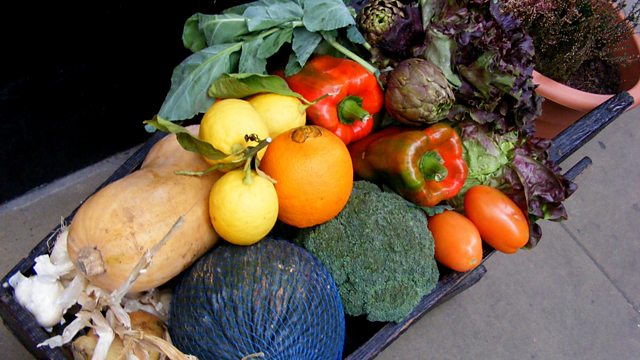 Regent's Park, London
Listen in pop-out player
Eric Robson chairs a programme from the Royal College of Physicians beside Regent's Park. Chris Beardshaw, Bob Flowerdew and Christine Walkden form the panel.
Questions asked in today's programme:
How can we overcome the shortage of inner London allotment plots?
How do I encourage growth in potted rhubarb?
Can you recommend a 15ft tree to screen my garden, (ideally flowering & fruiting).
Suggestions included: Amelanchier Canadensis Obelisk, Prunus hillieri Spire planted with a Quercus ilex and the common Bay.
Does the pomegranate justify its place on the Royal College of Physician's coat of arms?
How to keep cauliflowers creamy white?
What can I plant in my tiny garden, virtually soil-less and shaded garden?
Suggestions included: Alpine Campanula, Sanguisorba tenor, evergreen Sedum, Aquilegia alpina, Sempervivum, Erigeron, Wallflowers, and Toadflax
Did I prune my Eunoymous Japonicus to death?
Can you suggest plants to plant in wall cracks?
Are there any myths about growing popular plants that you would like to air?
Produced by Howard Shannon
A Somethin' Else production for BBC Radio 4.
Last on