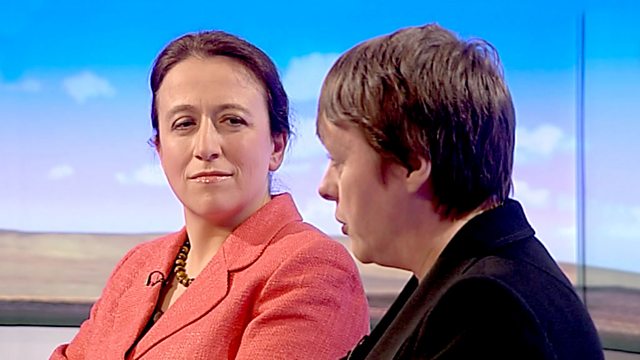 06/02/2012
Jo Coburn is joined by Dr Helen Wright, the outgoing president of the Girls' School Association. They discuss the chief inspector of school's comments that 5,000 headteachers are failing to do their jobs.
There is a look at bonuses with Maria Eagle, the shadow transport secretary, after yesterday the government said it would try to stop Network Rail executives from receiving millions in bonus packages.
With a panel of MPs, the programme looks at the Conservative rebellion over wind turbines and the warning the Prime Minister has been given about seizing back some powers from the EU.
Last on