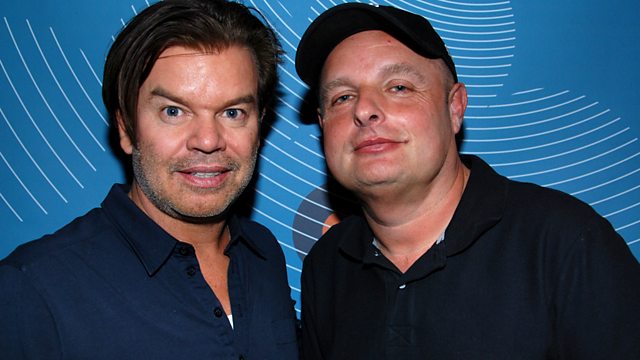 Dave Pearce and Paul Oakenfold
In this special 6 Mix programme, Dave Pearce talks to Paul Oakenfold about his life in dance music.
For over three decades Oakenfold has been one of the leading forces in the dance music world, with an extensive career that lists events such as signing DJ Jazzy Jeff, being nominated for two Grammys and three world tours warming up for Madonna and U2.
After starting as a funk DJ in the late 1970s, Oakenfold relocated from London to New York to work as an A&R for Champion Records, which saw him working with artists such as DJ Jazzy Jeff, Salt N Pepa and The Beastie Boys.
In 1987 he travelled to Ibiza for the first time where he was inspired by the Balearic sound, taking the style back to the UK with him. In 1988 Perfecto Records was born and Paul's ascent to dance world domination began. Here, he talks in depth to Dave Pearce about the influential music that has shaped his career.
Last on