David Cameron's Women Friendly Policies

Much has been made over recent months of the Conservatives 'women problem' and David Cameron is so concerned that women should be factored into policy making that he is appointing new adviser on women. In the last week we've heard about mooted plans to give working women tax relief on childcare and cleaners. And the PM has taken a trip to Sweden to learn how we might encourage more women into business. So what is behind this recent flurry of activity and is there a coherent strategy to win back women's support? Jenni is joined by Matthew Taylor: former head of the Number 10 policy unit under Tony Blair and Anne McElvoy Public Policy Editor of the Economist.

The New Elizabethans

Woman's Hour joins the Radio 4 campaign to seek out the New Elizabethans – the 60 public figures who have made the greatest impact during Elizabeth II's reign. So who are the new Elizabethan woman and how will history remember them if at all? To discuss possible female nominees for the list, Jenni is joined by author and social historian, Juliet Gardiner, and by the first female editor of The Sunday Mirror and Sunday Express - Eve Pollard.

The New Elizabethans

How Babies Change Men

Our TVs are full of baby programmes these days, but dads are often the last person in the frame. This week we suddenly have two: On Thursday, a BBC 2 documentary, A Dad Is Born, part of the Wonderland series, looks at the life-changing arrival of a baby entirely from the father's point of view. And on Wednesday is
the first in a three part Channel 4 series, Daddy Day Care in which three men work in a nursery for a week. Jenni speaks to two of the dads who will be gracing our screens this week: Jamie Newton, father of one, from A Dad is Born, and Garry Klusoulou, father of 3, from Daddy Day Care, about how becoming a father changed them.

Daddy Day Care, a 3 part documentary series about fathers and childcare – Wednesday 15 February, C4 at 8pm.

A Dad Is Born, part of the Wonderland series, BBC2 Thursday 16 Feb at 9pm.

Harriet Lane

Harriet Lane has worked as an editor and staff writer at Tatler and the Observer and has written for the Guardian, the Telegraph and Vogue. In 2008 a mysterious auto-immune illness affected her eyesight, ending her freelance career. She has since used her journalism experience as the plot for her first novel Alys, Always. The narrator, Frances Thorpe, is a sub-editor, an invisible production drone on the books' pages of a newspaper. Harriet joins Jenni to discuss her debut novel about the reverberations of a family tragedy, and its effects on a woman who crossed the family's path.

Alys, Always is published by Weidenfeld & Nicolson. ISBN: 978-0-297-86501-8.

The Secret Life of the Home: Toilet

The Secret Life of the Home is a gallery in the Science Museum in London, filled with domestic appliances from all eras that have become standard in family life. As part of a series looking at what these inventions have meant for us, Judi Herman saw the gallery in the company of the curator, Helen Pevitt. They look at the item which it's impossible to imagine a house without - the toilet.
Woman's Hour Power List 2014 – Game Changers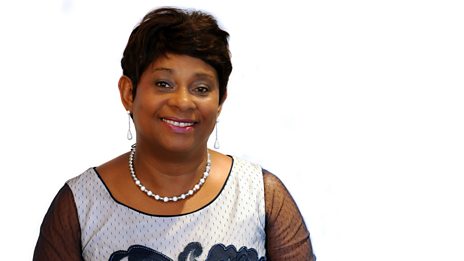 Doreen Lawrence is named number one game changer.
Woman's Hour Takeover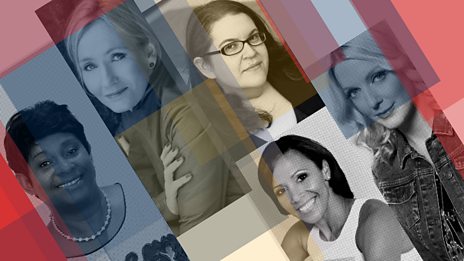 Five remarkable women take over Woman's Hour for one week.
Free downloads
Discover cooking techniques and tips to help you perfect your cooking know-how. Jenni Murray and…

Which ten women in the UK have done most to game-change the way power operates in the UK, whether in…

Woman's Hour brings you the big celebrity names and leading women in the news, with subjects ranging…