Do we Over Protect our Children?

Keeping our children safe is something that probably every parent battles with on a daily basis at some level: from the toddler negotiating stairs, the seven year old wanting to go the local shop alone, to the 13 year old wanting to hang out with their friends after dark, or the 16 year old wanting to go to party where you're sure there will be alcohol, even thought they claim there won't be any available. But how much independence do we, should we, allow them? Do we undermine their development by not allowing them certain freedoms? Are the perceived threats to their wellbeing bigger than the reality? To discuss the issues Jane is joined by journalist and author, Sophie Radice, parent of two, and Anna Maxted, an author and parent of three.
The Henry Experiment by Sophie Radice, ISBN is 978-0-9559618-9-2.

YolanDa Brown

The double MOBO winning saxophonist releases her debut album with a tour of the country that includes playing at the Hammersmith Appollo with the Royal Philharmonic Concert Orchestra. YolanDa brings together jazz, soul and R&B in her music and she's also passionate about encouraging young people to create their own individual sounds, taking part in school workshops as part of her work for the Prince's Trust and the Mayor of London's Fund for Young Musicians. She joins Jane to play live in the studio.

Debut album "April Showers May Flowers"
Tour starts at Hammersmith Appollo 14 February.

YolanDa Brown

Sue Lloyd-Roberts on Women's Lives in Egypt

Latest figures suggest that as many as 90% of women in Egypt may have suffered female genital mutilation – despite the fact that an official ban was introduced five years ago. One year on from the protests which removed President Mubarak, Newsnight Special Correspondent, Sue Lloyd-Roberts has been to Egypt to find out how the revolution in the country has affected the lives of women. In one of her reports she talks to women about why female genital mutilation is still so widespread and even interviews one woman who carries out the practice.
Sue joins Jane to talk about what she discovered in Egypt and efforts to end female genital mutilation there.

Sue Lloyd-Roberts' report will be broadcast on Newsnight, on BBC2 at 10.30pm on Wednesday, February 15.

Why Diets Don't Work

Diets don't work – or do they? We've all known people who've had success losing pounds upon pounds following one diet or another. But what happens long term? Do they maintain their new weight for ever or do they slip back into old patterns, feeling out of control around food, putting the pounds back on, and starting yet another diet. Jane talks to a listener who has tried every diet under the sun and is still not happy with her weight. She is also joined by three people with radically different approaches to the question of dieting - Dr Susan Jebb Head of Diet and Population Health at the Medical Research Council Human Nutrition Research, Dr John Briffa, author of Escape the Diet Trap and Sue Thomason, a life coach specialising in body image and disordered eating.
Woman's Hour Power List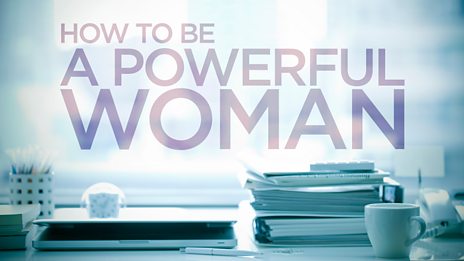 Superstars, polititians, CEOs & entrepreneurs grace the inaugural Woman's Hour Power List
Free downloads
Discover cooking techniques and tips to help you perfect your cooking know-how. Jenni Murray and…

Which women have the biggest impact on Britain's economy, society, politics and culture today?…

Woman's Hour brings you the big celebrity names and leading women in the news, with subjects ranging…