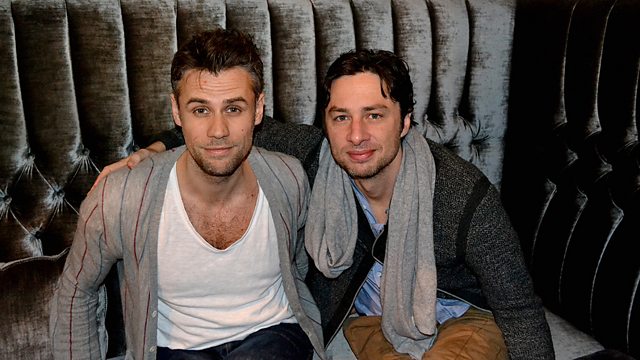 14/02/2012
Actor and director Zach Braff speaks about his new play "All New People" touring the UK and his role in the hit comedy scrubs.
Comedian Daniel Sloss reflects on what it was like breaking into the professional ranks as a teenager and on how his mum introduced him to fellow Scot Frankie Boyle.
On the TV review this week Boyd Hilton and Kevin O'Sullivan discuss, the new series of My Big Fat Gypsy Wedding, Daddy daycare, Grimm and a look back at the BAFTA awards.
Last on