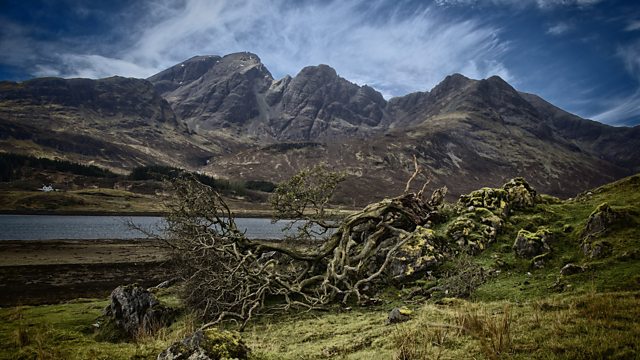 11/02/2012
Innovation amongst young people in rural Scotland. Euan hears about a project which aims to offer support to young people and their families in East Ayrshire.
Scotland is leading the way in Telemedicine. Mark visits practitioners in Inverness who are devising ways of being able to offer healthcare to people living in the Highlands, for example teledialysis.
As the Scottish Government undertakes a review of ferry services, businesses in Campbeltown lobby for a link up with Ayrshire.
In the fourth in our series on Scotland's Wee Hills, Helen takes a wander in the Correen Hills in Aberdeenshire.
Euan discovers one of the finest views in Scotland whilst visiting the Castle Dounie Iron Age Dun.
Mark looks for seals at Loch Fleet near Golspie.
Plus bothy culture at the National Theatre of Scotland and what is wild land?
Last on