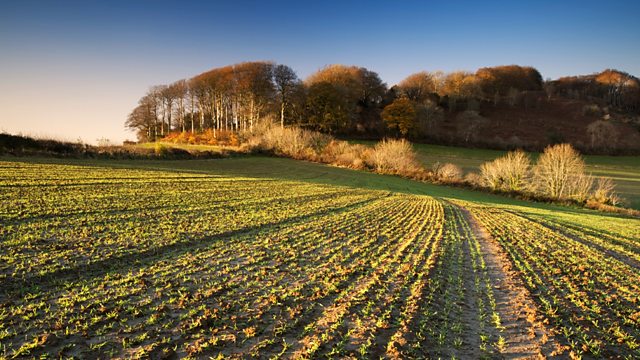 13/02/2012
The McDonald's restaurant at the Olympic Park in London will be the largest of its kind on earth, measuring 3,000 square metres with space for 1,500 diners over 2 floors. But at what was billed as the most 'sustainable games ever', there is concern from the National Farmers Union who say the company's status as a Olympic Partner Organisation means it has been able to sidestep organisers aims to serve up predominately British produce. The company and LOCOG disagree. Charlotte Smith investigates the claims...
For the past few months, Farming Today has been following the life of dairy cow - Cora Bradley 2-8-3. The wait is now over and Cora could be pregnant again. Sarah Swadling is on the Somerset farm with the vet as they await the results of the pregnancy diagnosis.
And there is a look ahead to the first in the new series of Costing The Earth on BBC 4. Over the past 10 years the number of wild deer has doubled to an estimated 2 million animals. Tom Heap is deep in the Suffolk woods to assess how much impact they have on the countryside.
This programme was presented by Charlotte Smith and produced in Birmingham by Angela Frain.
Last on