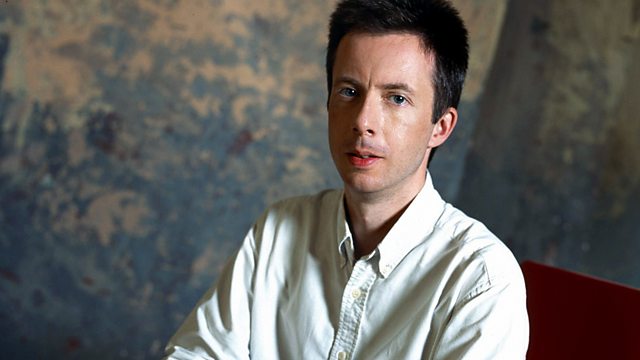 16/02/2012
John Shea presents trios for clarinet, violin and piano by Beethoven, Brahms and Faure.
12:31 AM
Beethoven, Ludwig van [1770 -1827]
Trio in B flat major Op.11 for clarinet, cello and piano
Martin Fröst (clarinet), Thorleif Thedén (cello), Roland Pöntinen (piano)
12:53 AM
Faure, Gabriel [1845-1924]
Sonata no. 2 in G minor Op.117 for cello and piano
Thorleif Thedén (cello), Roland Pöntinen (piano)
1:12 AM
Brahms, Johannes [1833-1897]
Trio in A minor Op.114 for clarinet or viola, cello and piano
Martin Fröst (clarinet), Thorleif Thedén (cello), Roland Pöntinen (piano)
1:39 AM
Schubert, Franz (1797-1828), Mahler, Gustav (1860-1911)
"Death and the Maiden" - quartet arranged by Mahler for string orchestra
Sofia Soloists, Plamen Djourov (conductor)
2:19 AM
Wassenaer, Unico Wilhelm van (1692-1766)
Concerto No.5 in F minor (from Sei Concerti Armonici 1740)
Combattimento Consort Amsterdam, Jan Willem de Vriend (conductor)
2:31 AM
Svendsen, Johan (1840-1911)
Symphony No.2 in B flat major (Op.15)
Stavanger Symphony Orchestra; Christian Eggen (conductor)
3:06 AM
Britten, Benjamin (1913-1976)
String Quartet No.2 in C major (Op.36)
Yggdrasil String Quartet
3:36 AM
Warlock, Peter (1894-1930)
Serenade for Strings (1921-22)
Manitoba Chamber Orchestra, Roy Goodman (conductor)
3:43 AM
Tallis, Thomas (c.1505-1585)
Gloria - from Mass Puer natus est nobis for 7 voices
BBC Singers, Stephen Cleobury (conductor)
3:53 AM
Schubert, Franz (1797-1828) transcr Liszt, Franz
Ständchen arr. for piano - from Schwanengesang (D. 957)
Simon Trpceski (piano)
3:59 AM
Handel, Georg Frideric (1685-1759)
Violin Sonata in A minor (Op.1 No.4)
Tomaz Lorenz (violin), Jerko Novak (guitar)
4:10 AM
Milhaud, Darius (1892-1974)
Scaramouche
James Anagnoson, Leslie Kinton (pianos)
4:20 AM
Alpaerts, Flor (1876-1954)
Capriccio - Luim (1953)
Vlaams Radio Orkest , Michel Tabachnik (conductor)
4:25 AM
Strauss, Richard (1864-1949)
Morgen (Op.27 No.4)
Lazar Shuster (violin), Yvonne Kenny (soprano), Melbourne Symphony Orchestra, Vladimir Kamirski (conductor)
4:31 AM
Shostakovich, Dmitry (1906-1975)
Festive Overture (Op.96)
Edmonton Symphony Orchestra, Uri Mayer (conductor)
4:37 AM
Hindemith, Paul (1895-1963)
Trauermusik for viola and string orchestra
Rivka Golani (viola), Toronto Symphony Orchestra, Andrew Davis (conductor)
4:45 AM
Sweelinck, Jan Pieterszoon (1562-1621)
Unter der Linden grüne
Pavao Ma?ic (organ)
4:52 AM
Bach, Johann Sebastian (1685-1750)
Keyboard Concerto in F minor (BWV1056)
Angela Hewitt (piano), Norwegian Chamber Orchestra
5:02 AM
Foulds, John [1880-1939]
Holiday Sketches (Op.16)
Cynthia Fleming (violin), Katharine Wood (cello), BBC Concert Orchestra, Ronald Corp (conductor)
5:17 AM
Tchaikovsky, Pyotr Il'yich (1840-1893)
Serenade in C major for strings (Op.48)
The Radio Bratislava Symphony Orchestra, Ludovit Rajter (conductor)
5:51 AM
Mendelssohn, Felix (1809-1847)
A Midsummer Night's Dream (Op.61) - incidental music
Danish National Radio Symphony Orchestra, Michael Schønwandt (conductor)
6:16 AM
Prokofiev, Sergey (1891-1953)
Symphony No.1 in D major (Op.25)
Royal Concertgebouw Orchestra, Karel Ancerl (conductor).
Last on