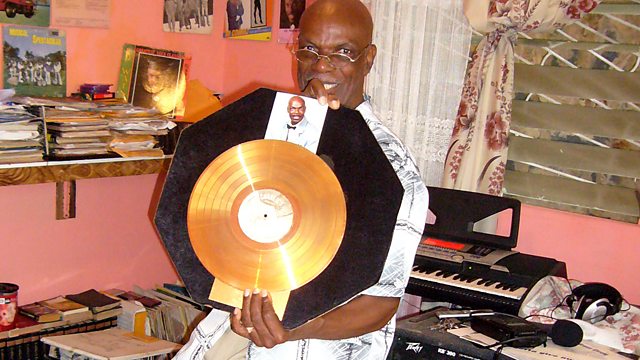 13/02/2012
In this final episode we travel to the lush, tropical islands of Trinidad and Tobago. Best known for carnival - a homegrown tradition - Trinidad is also the home of calypso. So it's no surprise that British-inspired military brass found its way onto recordings by legendary calypsonians like the Mighty Sparrow, Lord Kitchener, even the American Harry Belafonte.
We catch up with the Trinidad & Tobago Defence Force Band, we visit Trinidad's longest-running dance orchestra - playing non-stop since the 1950s, we pay homage to a generation of British-based calypsonians and enjoy a tete-a-tete with the much-loved female calypsonian, Calypso Rose.
Following the trail of the trumpet, we hop across the water to New York, to discover how a band of brothers is moving live brass in a completely new direction. The finale is a group of youngsters at Britain's own Notting Hill Carnival, who mash-up vintage Caribbean sounds with everything from hip-hop to English folk, confirming that World Class Brass is alive and kicking in the UK.
Colin Salmon presents and the programme features the Trinidad & Tobago Defence Force Band, Joey Lewis & His Orchestra, Lord Kitchener, Mighty Sparrow, Calypso Rose, Ed Watson & His Brass Circle, Hypnotic Brass Band and Kinetika Bloco.
Last on