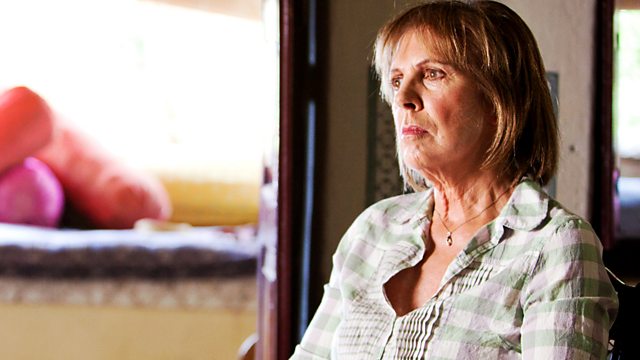 11/02/2012
Clive Anderson talks to the actress Penelope Wilton and author Marcus Berkmann. With music from Simone Felice and Fanfarlo.
Clive will be checking in with actress Penelope Wilton, who is starring in a new film about a disparate group of pensioners, whose retirement takes an unconventional turn when they abandon their homeland for a seemingly luxurious sanctuary for 'the elderly and beautiful' in India. 'The Best Exotic Marigold Hotel' is at cinemas from 24th January.
Clive embraces the shed with journalist and author Marcus Berkmann, whose book 'A Shed Of One's Own' ponders middle age and is not just about men losing their hair or waistline, but of gained self confidence and knowledge; celebrating midlife without the crisis.
Allegra McEvedy will be onboard comedian Rhys Darby's spaceship to have an intergalactic chat with him about Armageddon and playing Murray Hewitt, the ineffectual and officious band manager of 'Flight of the Conchords'. Rhys's first UK tour 'This Way to Spaceship' is an autobiographical journey from meek geek to king of cool and takes off in July.
In a league of his own, the perfect gentleman Reece Shearsmith will be talking to Clive about life after 'The League of Gentleman' and life in 'Psychoville'. Reece is currently starring as 'Colin' in Alan Ayckbourn's classic comedy of manners and social embarrassment 'Absent Friends' at the Harold Pinter Theatre, London until 14th April.
With music from Indie popsters Fanfarlo, who perform 'Deconstruction' from their album 'Rooms Filled With Light'.
And Creator of 'The Duke & The King' and former member of 'The Felice Brothers', Simone Felice is back in the Loose Ends studio to perform 'New York Times' from his debut self-titled album.
Producers: Cathie Mahoney and Jane Thurlow.
Last on
Listen to Loose Ends anytime, anywhere.