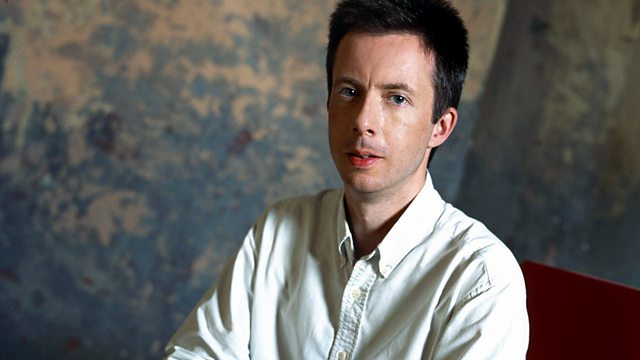 13/02/2012
John Shea introduces a concert given by Trio Parnassus of works by Schubert, Korngold, Joaquim Homs and Mendelssohn.
12:31 AM
Schubert, Franz (1797-1828)
Trio for piano and strings (D.28) in B flat major
Trio Parnassus
12:39 AM
Korngold, Erich Wolfgang (1897-1957)
Trio for piano and strings (Op.1) in D major
Trio Parnassus
1:08 AM
Homs, Joaquim (1906-2003)
Impromptu (1986)
Trio Parnassus
1:17 AM
Mendelssohn, Felix (1809-1847)
Trio for piano and strings no. 2 (Op.66) in C minor
Trio Parnassus
1:46 AM
Mendelssohn, Felix (1809-1847)
Trio for piano and strings no. 1
Trio Parnassus
1:53 AM
Schumann, Robert (1810-1856)
Symphony No.2 in C major (Op.61)
Orchestre Nationale de France, Heinz Wallberg (conductor)
2:31 AM
Mozart, Wolfgang Amadeus (1756-1791)
Violin Concerto No.5 in A major (K.219) "Turkish"
James Ehnes (violin/director), Mozart Anniversary Orchestra
3:01 AM
Schumann, Robert (1810-1856)
Piano Sonata No.1 in F sharp minor (Op.11)
Maurizio Pollini (piano)
3:31 AM
Franceschini, Petronio (1650-1680)
Sonata for 2 trumpets, strings & basso continuo in D major
Yordan Kojuharov & Petar Ivanov (trumpets), Teodor Moussev (organ), Sofia Philharmonic Orchestra, Yordan Dafov (conductor)
3:39 AM
Cavalli, Francesco (1602-1676)
Salve Regina
Monteverdi Choir, English Baroque Soloists, John Eliot Gardiner (conductor)
3:48 AM
Horneman, Christian Frederik Emil (1840-1906)
Overture - Aladdin
Danish National Radio Symphony Orchestra, Michael Schønwandt (conductor)
4:00 AM
Saint-Saëns, Camille (1835-1921)
Sonata for oboe and piano in D major (Op.166)
Roger Cole (oboe), Linda Lee Thomas (piano)
4:12 AM
Bach, Carl Philipp Emanuel (1714-1788)
Württemberg Sonata No.1 in A minor
Rietze Smits (organ of Heilig Hartkerk, Vinkeveen. Built by Wander Beekes in 1827)
4:23 AM
Vivaldi, Antonio (1678-1741)
Concerto in D minor for strings and basso continuo (RV.128)
Arte dei Suonatori, Eduardo Lopez (conductor)
4:31 AM
Verdi, Giuseppe (1813-1901)
Overture - Nabucco
Bergen Philharmonic Orchestra, Alun Francis (conductor)
4:39 AM
Groneman, Johannes Albertus (1710-1778)
Sonata for 2 flutes in G major
Jed Wentz and Marion Moonen (flutes)
4:47 AM
Eespere, René (b.1953)
Festina lente
Talinn Music High School Chamber Choir, Evi Eespere (director)
4:56 AM
Brahms, Johannes (1833-1897)
Rhapsody for piano (Op.79 No.1) in B minor
Steven Osborne (piano)
5:05 AM
Milhaud, Darius (1892-1974)
Suite for clarinet, violin and piano (Op.157b), 'Le Voyageur sans bagages'
James Campbell (clarinet), Moshe Hammer (violin), André Laplante (piano)
5:15 AM
Vaughan Williams, Ralph (1872-1958)
Fantasia on a theme by Thomas Tallis for double string orchestra
BBC Philharmonic, Yan Pascal Tortelier (conductor)
5:29 AM
Tallis, Thomas (c.1505-1585)
Suscipe, quaeso Domine for 7 voices
BBC Singers, Stephen Cleobury (conductor)
5:38 AM
Beethoven, Ludwig van (1770-1827)
String Quartet in F minor (Op.95)
Helsinki Quartet
6:01 AM
Mozart, Wolfgang Amadeus (1756-1791)
Concerto for Harp, Flute and Orchestra (K.299) in C major
Suzana Klincharova (harp) George Spasov (flute) Sofia Soloists Chamber Ensemble, Plamen Djurov (conductor).
Last on