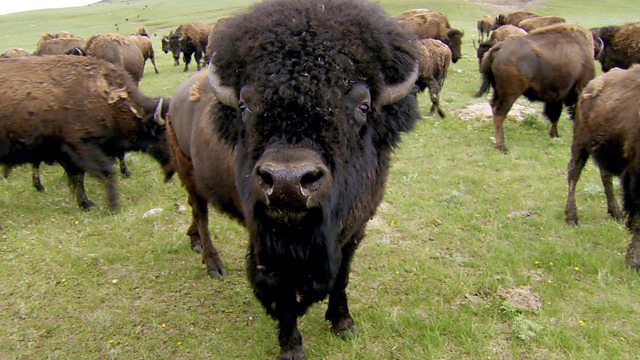 It is estimated that 99 per cent of species have become extinct and there have been times when life's hold on Earth has been so precarious it seems it hangs on by a thread.
This series focuses on the survivors - the old-timers - whose biographies stretch back millions of years and who show how it is possible to survive a mass extinction event which wipes out nearly all of its neighbours. The Natural History Museum's Professor Richard Fortey discovers what allows the very few to carry on going - perhaps not forever, but certainly far beyond the life expectancy of normal species. What makes a survivor when all around drop like flies? Professor Fortey travels across the globe to find the survivors of the most dramatic of these obstacles - the mass extinction events.
In episode three, Fortey looks at the ice age. 2.8 million years ago - triggered by slight changes in the Earth's orbit around the sun and shifts in its ocean currents - the world began to cool. Within a few thousand years much of the planet was shrouded in a dense cloak of ice that would come and go until only 10,000 years ago. We call this age of ice - the Pleistocene Age - and it transformed the hierarchy of nature. This is the story of how a few specialist species that evolved to live in the biting cold survived into the present day.
Last on
Credits
| Role | Contributor |
| --- | --- |
| Presenter | Richard Fortey |
| Writer | Richard Fortey |
| Series Producer | Shaun Trevisick |
| Director | Shaun Trevisick |