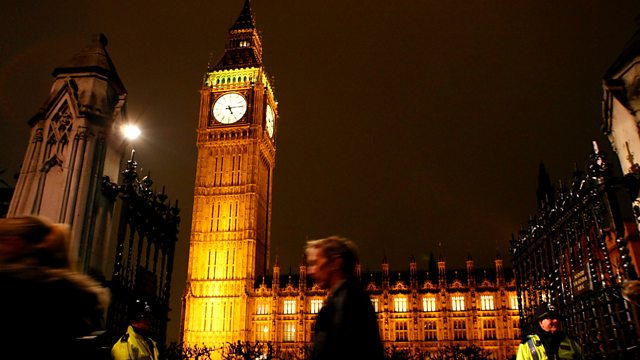 10/02/2012
Mark D'Arcy reports on a day of deals in high places as members of the House of Lords back plans to expel peers who've been convicted of serious criminal offences. The former Liberal leader, Lord Steel, wants to cut the size of the House of Lords and has come up with plans to change the law so that peers will be allowed to retire for the first time. In order to get his House of Lords Reform Bill through, the Liberal Democrat had to agree to drop proposals to end the presence of hereditary peers by getting rid of the system of by-elections to replace hereditaries when they die.
Also tonight, Mark finds out why Labour is unhappy at rumours that the Coalition is planning to appoint new members of the House of Lords.
And we take a look at the work of all party groups of MPs.
Last on