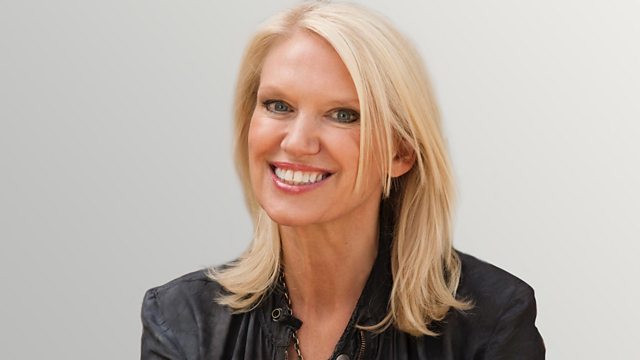 Daniel Evans, artistic director of Sheffield Crucible
Claudia meets Daniel Evans, artistic director of the Sheffield Crucible. Daniel tells us about the Crucible Theatre's 40th birthday celebrations which started last September and run until the end of the Spring, as well as the productions which form part of this: a major revival of William Congreve's rarely performed masterpiece, The Way of the World, and a season of work dedicated to the multi-award-winning playwright Michael Frayn.
Actress Sophie Thompson discusses her role as Mrs Hardcastle in Oliver Goldsmith's comedy of manners She Stoops To Conquer, a play about secret love and the class divide in Georgian England which is at the National Theatre.
Nigerian poet Inua Ellams joins Claudia to talk about his second solo tour and return to the National Theatre with "Black T-shirt Collection", an epic spoken word performance about two brothers who start a t-shirt business in Nigeria that goes global. He also performs two of his own poems.
The 'Tour Guide's Guide To Art' this week comes from Hawkshead in the Lake District, with Claudia chatting to John Moffat, the General Manager of The Beatrix Potter Gallery. Contained within a lovingly preserved 19th century building, the gallery has the largest collection of Beatrix Potter's published work anywhere in the world, including most of the original watercolour illustrations and manuscripts from the'Peter Rabbit'series of books.
Plus we preview this Sunday's British Academy Film Awards, and critic Baylen Leonard looks ahead to the major arts events of 2012.
Last on