Add music you love and enjoy it with
The Very Best Of The Doobie Brothers, Warner Bros

High Ceilings & Collarbones, Decca, 1

Björk

Venus As A Boy

Bjork - Greatest Hits, One Little Indian

Barry White

You're The First, The Last, My Everything

Barry White - The Collection, Mercury

Queen

Another One Bites The Dust

The Game, Island, 3

Bruce Springsteen

Born To Run

Born To Run, CBS

The Best Of The Pointer Sisters, RCA

Hits Of 1971 & 1972 (Various Artists), Polydor

Lonely Are The Brave, Mercury, 1

New Hits 99 (Various Artists), Sony Music TV

Fantastic 70's (Various Artists), Sony Tv/Columbia

Pixies

Here Comes Your Man

4 A.D.

Million Sellers Vol.19 - The Seventie, Disky

The Best Of James Bond 30th Anniversa, EMI

Hits Of Hot Wax & Invictus (Various), Hdh
Pause For Thought

With Canon Ann Easter, Chief Executive of a Charity and Chaplain to the Queen.

Once upon a time, there was a young missionary who was so keen to tell people about God's love that he decided that he would go as far as he could, to the other side of the world, to share the good news there.
So off he went, in a big ship at first, then a small rowing boat, all the way to the furthest island in the ocean and, as he pulled his boat up the beach with his few belongings, the islanders came to see what was going on.
'I've come to tell you about God's Son Jesus, the kindest person who ever lived, who loved everyone and never turned anyone away; he was always merciful and generous'
'Ah', said the island chief, 'that's very kind of you, but actually we already have some gods and we're very happy with them. But since you're here, you can stay if you like – make a shelter over there, on the beach'. So the missionary made his shelter and lived there all his life.
A few year later, another young missionary decided to go to that very same island and, as he pulled his boat up the beach, the islanders gathered round. 'I've come to tell you about Jesus' he said, 'the kindest person who ever lived, he loved everybody…..'
'Oh we know him' said the islanders,' he used to live in a hut on the beach'.
Wouldn't it be wonderful if we were so full of love and faith that everyone could see God's light shining through us? If only!
The Roman Catholic Church is giving out some cards for Christians to carry in their wallet or purse, to remind them of their faith and to remind other people too. In the absence of perfect integrity and love for all Creation, sometimes I think I need a card like this.
BBC Playlister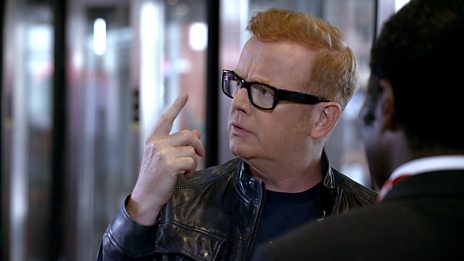 Chris has a song stuck in his head - but what is it? That's why he needs BBC Playlister!
500 WORDS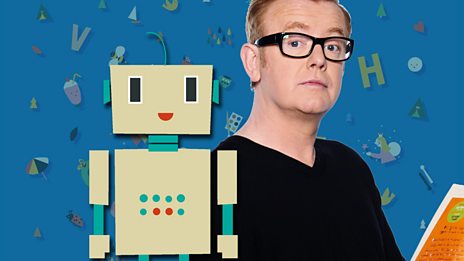 Featuring celebrity videos and top writing tips!
Free download
Catch up with the latest Breakfast fun with Chris Evans. Hear the best stories and the biggest…