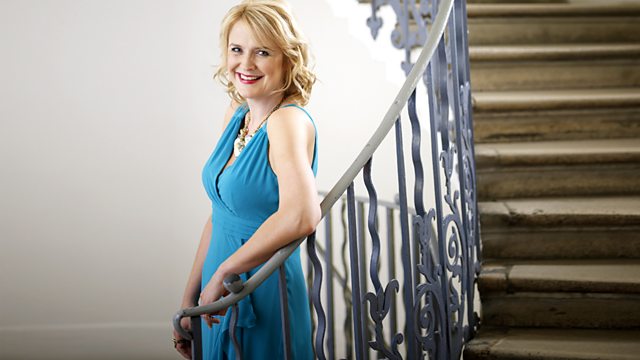 Monday - Sarah Walker
In the week which celebrates the 200th anniversary of the birth of Charles Dickens, Sarah Walker's guest on Essential Classics is the biographer Claire Tomalin, who wrote highly acclaimed biographies of Mary Wollstonecraft, Katherine Mansfield, Jane Austen, Samuel Pepys and Thomas Hardy before turning her attention to Dickens. In 1990 she had published The Invisible Woman, an account of Dickens's shadowy relationship with the actress Ellen Ternan, which won several major literary awrds including the James Tait Black Memorial Prize for biography and the Hawthornden Prize, before last year tackling the man himself in Charles Dickens: A Life, which was shortlisted for the 2011 Costa Biography Award.
Before embarking on her highly successful career as a biographer, Claire Tomalin worked in publishing and journalism, becoming literary editor of the The New Statesman magazine and The Sunday Times newspaper. She is married to the playwright and novelist Michael Frayn.
9am
A selection of music including the Essential CD of the Week: Le Voyage Magnifique - Schubert Impromptus performed by Maria João Pires.
9.30am
A daily brainteaser and performances by the Artist of the Week, the Orpheus Chamber Orchestra (Copland: Appalachian Spring).
10.30am
The Essential Classics guest is biographer Claire Tomalin, who introduces her essential pieces of classical music. Today she reveals the first piece of classical music she remembers hearing, and the performers and pieces that stimulated her interest in classical music.
11am
Rachmaninov: Symphony No.2.
The Building a Library recommendation from last Saturday's CD Review.
Presenter: Sarah Walker.
Producer: Richard Denison.
Last on