Add music you love and enjoy it with
T. Rex

20th Century Boy

Tanx + Zinc Alloy, Edsel, 009

Lonely Are The Brave, Mercury, 1

Million Sellers Vol.9 - The Sixties, Disky

Level 42

Something About You

Level 42 - Level Best, Polydor

Cast

Guiding Star

Now 37 (Various Artists), Now

The Very Best Of The Pogues, Warner Strategic Marketi

High Ceilings & Collarbones, Decca, 1

Billy Ocean

When The Going Gets Tough, The Tough Get Going

Billy Ocean - Love Is For Ever (L.I.F, Jive

The Kooks

She Moves In Her Own Way

(CD Single), Virgin

Johnny Cash - Man In Black, Columbia

Beth Hart & Slash

Sister

(CD Single), Mascot Records, 1

George Harrison - Cloud Nine, Dark Horse, 1

Fantastic 80's Disc 1 (Various Artis, Columbia

The Doors

People Are Strange

The Doors - The Best Of The Doors, Elektra

Bruce Springsteen - Greatest Hits, Columbia

1999 Grammy Nominees (Various Artists, Elektra

Stevie Wonder - Song Review, Motown

Madness

Driving In My Car

Madness - Divine Madness, Virgin

Now 13, Part 2 (Various Artists), Now

Billy Elliot O.S.T. - Various Artists, Polydor

Songs From The Big Chair: Deluxe Edition, Mercury

The Very Best of The Dubliners, Universal Classica and Jazz, 4

(CD Single), Powdered Sugar Productions, 1
Pause For Thought

With Nick Baines, Bishop of Bradford.

Loving your neighbour...
Well, I'm down in London this week for the General Synod of the Church of England. Which, obviously, is a joy and a pleasure - all peace and harmony. But, I've also managed to hit on a problem - basically I'm finding the words of Jesus a bit of a challenge.
It's all very well commanding us to "love your neighbour as yourself", but what am I supposed to do when my neighbour - a mate of mine who is also a bishop - is a Spurs fan... and a couple of days ago Liverpool met them Anfield? Surely there must be limits somewhere?!
Well, while sitting there in the Synod, wondering why Jesus had to make it so hard for us, I remembered reading a German theologian who shone a different light on those words. Was Jesus giving backing to narcissists who love themselves - after all, if I don't love myself, how can I love anyone else effectively? Er... yes. The German, who goes by the wonderful name of Dr Fulbert Steffensky, says that this misunderstands Jesus. What he actually says is: "Love your neighbour - he (or she) is as you are... is one of you."
In other words, it is your common humanity that compels you to love your neighbour. Recognise in your neighbour the same humanity that you recognise in yourself.
Now, of course this is tough stuff. While people are being bombed and shot at in Syria, while communities are being persecuted in Nigeria, and while all of us know people who cause us endless grief, this can seem, at best, a little naive. After all, this is the same Jesus who asked us to love even our enemies on the grounds that anyone can love their friends, but the world needs something more radical than that.
Anyway, I still have to work out what it means to take seriously the raw humanity of my neighbour. - whoever it might be. And I have to learn to love - not because I love myself, but because my neighbour is just like me. The next challenge comes on Saturday when Liverpool play Manchester United. Oh dear...
BBC Playlister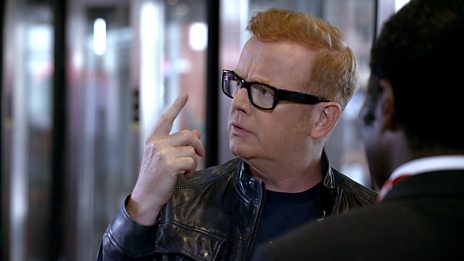 Chris has a song stuck in his head - but what is it? That's why he needs BBC Playlister!
500 WORDS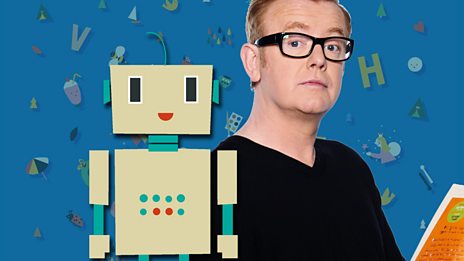 Featuring celebrity videos and top writing tips!
Podcast
Catch up with the latest Breakfast fun with Chris Evans. Hear the best stories and the biggest…