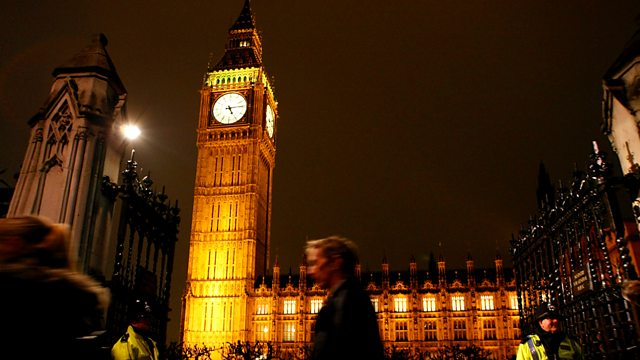 06/02/2012
As the crisis in Syria worsens, the Foreign Secretary William Hague strongly criticises China and Russia. Susan Hulme has the best of his statement to MPs.
Also on the programme: A setback for the Government in the House of Lords on the issue of powers of entry into homes and businesses.
Simon Jones covers robust exchanges over the numbers of police officers on our streets.
David Cornock reports on the Government's plans to bring in a new system of financial regulation designed to avoid another collapse of the banking system.
Mark D'Arcy follows a committee session when the ex-wife of Jeremy Clarkson speaks candidly about the attempt by the Top Gear television presenter to prevent her writing a book.
Last on