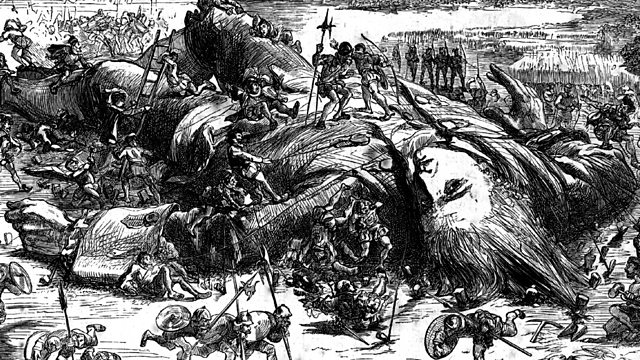 Jonathan Swift's classic satire, in a brand new dramatisation starring Arthur Darvill [Dr Who.]
Gulliver is shipwrecked on the Island of Lilliput where the natives are tiny people living in a miniature society. With his unique overview of this realm, Gulliver discovers a world of petty politics and small minds. Coerced into a war between two nations who disagree on the best way to eat boiled eggs, Gulliver finds himself betrayed by friends and battered by enemies - escape is his only option if he wants to survive!
Gulliver's adventures in Lilliput are hilarious, disturbing and profound. This is a story of dishonest politicians, mindless ceremony and wars based on unconvincing arguments. A satire as potent now as it ever was!
Gulliver's Travels quickly became a classic. The book has become not only the defining work of its author but also of its genre - a landmark in English Literature to which all satirists today can trace a heritage.
Gulliver's Travels is adapted for radio by Matthew Broughton, and is a BBC Cymru/Wales production, directed by Sam Hoyle.
Gulliver's Travels stars Arthur Darvill as Gulliver. Other members of the company are Matthew Gravelle, Sam Dale, Bethan Walker, Judith Faultless, Richard Nichols, Chris Pavlo, Claire Cage, Lynne Seymour.
Last on
More episodes
Previous
You are at the first episode