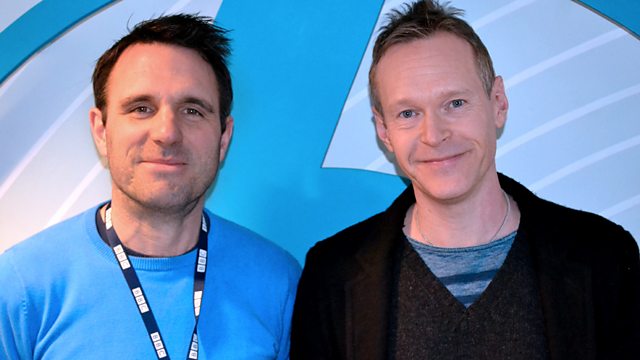 02/02/2012
Shaun Keaveny takes a rib-tickling satirical romp through the day's news and events, with the perfect morning soundtrack for any music-lover; from northern soul to new folk; rock 'n' roll to indie disco. New tracks from the likes of M83 and Howler delightfully wrap around your semi-conscious ears, along with the best of the greatest back catalogues on the planet; be they The Smiths, The Stones, The Clash or The Jam.
All this plus brilliant British Actor Steven Mackintosh joins in the final hour to chat about his new 4 part drama 'Inside Men'. Steven stars as John, manager of the cash counting house, a character too scared to confront the humdrum normality of his life. Joining him in the robbery is depot security guard Chris, played by Ashley Walters (Outcasts, Five Days), and forklift driver Marcus, played by Warren Brown (Luther, Single Father). They are not seasoned criminals. Our protagonists are everyday, hard-working men who see an opportunity, weigh up the risks, and take a leap. Inside Men is a study of how men behave when they step out of their comfort zones, and focuses on what it takes to cross that moral line, what it means for our characters to risk their freedom, and the resulting fallout on their individual consciences.
Inside Men is the story of an old-school cash robbery but with the 'geezer' element removed. It's a study in what it takes for a modern man to step up, assert himself, and have the courage to take something by force. How do you go from being a beta male to an alpha male, and what are the implications on your everyday life?
The BBC 6 Music Breakfast Show with Shaun Keaveny: Absolutely Average.
Last on